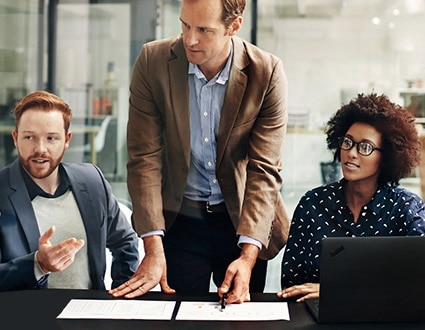 Join for free and save up to an extra 5%
At LenovoPRO you get the B2B best pricing & pay by invoice. Join today!
Why join LenovoPRO?
Business Saving 24/7
Exclusive deals only for PROs
Save a minimum of

10%

on all Motorola Phones
Simplify your IT
Manage your company and co-workers from an administrator account
Find all products in LenovoPRO Store at net prices
Free Shipping
Free Shipping on every order over €50.00
Free returns on all products
Service benefits for your business
Get your questions answered by our small business SMB specialists Call (01) 562 8322
Configure your individual solutions and services directly online
Save on Services
Exclusive pricing on Warranty upgrades and get Premier Support Upgrades for € 0.01
Early Access to Sales
Gain early access to Lenovo`s best sales
Unexpectedly large purchase - Pay by invoice with a 30-day payment term
Benefits grows as your business grows
All members start in the Pro tier

Pro Tier Pricing for all companies, no minimum spend

Plus Tier Pricing unlocks after €5,000 spend

Save more than the PRO tier (€€)

Earn Elite to get the best pricing

Elite Tier Pricing unlocks after €10,000 spend

Save more than the Plus tier (€€€)
LenovoPRO & InvoiceME
Some purchases just can't wait. With InvoiceME, they don't have to. LenovoPRO members enjoy an exclusive B2B discount as well as a 30-day payment term.
JOIN & SAVE
In need of advice?
We are here for you.
Skilled SME consultants know what you need and help you find exactly the right IT solution at the best price. Contact your LenovoPRO SME expert for support via hotline (01) 562 8322 and chat Monday-Thursday 9am-5pm and Friday 9am-4pm.
Learn more
Premier Support
First class technical support. Top technicians. End-to-end case management. Faster first call resolution. And all this for € 0.01, exclusively for LenovoPRO members!
Learn more
The LenovoPRO "Price Match Guarantee" ensures LenovoPRO customers always receive the best available price from Lenovo. Find a better price on lenovo.com within 2 weeks after your purchase and we will refund the price difference.