LenovoPRO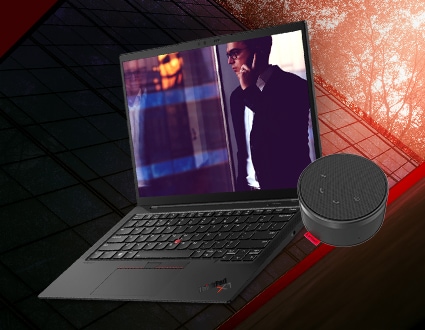 Join LenovoPRO & save up to $6,000 on your first purchase!
Free Lenovo Go Wired Speakerphone upon HKD 15,000 purchase within the first 30 days.
*Terms & conditions applied.

The Intel vPro® platform is built for business.​
Why join LenovoPRO?
The Intel vPro® platform is developed for IT professionals to deliver a unique combination of performance, enhanced security, business-class manageability and PC fleet
Explore the widest range of Lenovo products powered by the Intel vPro® platform. Find out more.
Unlock benefits with LenovoPRO

Your free membership gives your business even more benefits on top of the already-great reasons to buy direct from Lenovo eShop.

General Member

Explore Offers
Join for Free

Member-exclusive Discount Up To 20% Off

1:1 Expert Advice

Early Access to limited PC deals

Mega Bulk Offer

· Get free peripherals with 5+ selected PCs

· Extra dockings for ThinkPad P/X/T Series (Learn more)

Purchase Rebate Program up to 5% (Learn more)
New member can enjoy up to $6,000 welcome discount & power bank for free

First Purchase Offer Up to $6,000 Off

Spend over HKD 15,000 within 30 days after registration to get Lenovo Go Wired Speakerphone for FREE! (Learn more)

ThinkBook Best Price Guarantee

· Ensuring the best cost performance vs other PC brands (Learn more)

Simplify Your IT

· Manage company info & devices from one account, with 1-click reorder

30 Days Financing Options (Learn more)

30 Days Product Guarantee

· Think Series PC exclusive: Get replacement in 30 days for any defective items

Essential Peripherals Up to 20% Off

· Most complete collection of Lenovo peripherals in the market, including Accessories, Dockings, Monitors, Anti-virus Softwares and more

All-rounded Services Available

· Including Keep Your Drive, Accidental Damage Protection, and 60% off on all warranty upgrade

SaaS - Microsoft 365 Subscription (Learn more)

Tiered Savings at 3-8% Off

Trade-In Program with Extra Discount ( Learn More)

Interest-free Instalment for Selected Credit Card

Free Expedited Delivery

Free Shipping

Product Customization
We're here to support your business
Benefits grows as your business grows