Lenovo Go computing accessories give you the freedom and flexibility to work from anywhere, whether you're in the office or embracing hybrid work. Designed to help you work seamlessly between different locations, Lenovo Go makes it easy to set up a workspace anywhere with all the essential tools you need to work efficiently and effectively.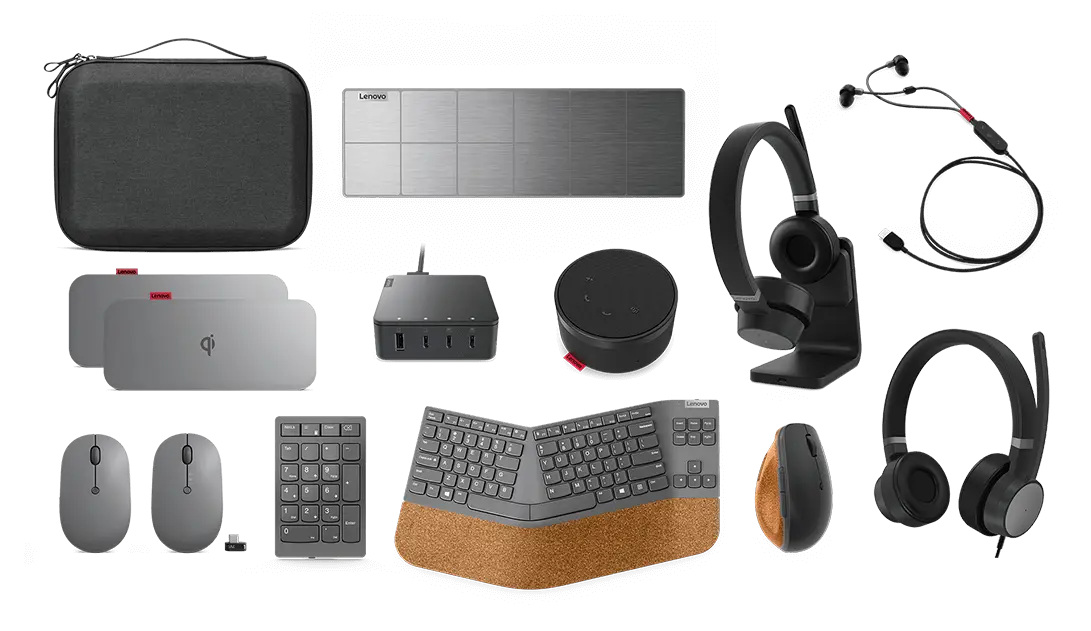 That moment
when everything clicks
Lenovo Go is a comprehensive ecosystem of purpose-built computing accessories that work seamlessly together, enabling you to be more productive and efficient from anywhere. With easy setup and intuitive use, this family of smart technology empowers you to thrive in the office, at home, or on the go.
Makes meetings fly by
From Microsoft Teams-certified speaker to active-noise-canceling headphones, Lenovo Go helps you stay connected with ease, no matter where you are. Thanks to enhanced audio and collaboration features, it's easier for everyone to be heard and express themselves clearly.
Built-in flexibility & productivity
With Lenovo Go, you're in the driving seat. Whether it's a mouse that you can pair with up to three devices or an ergonomic keyboard that reduces strain and fatigue, you'll have all you need to work smarter, not harder, from anywhere.
Portability meets power
Why waste time searching for sockets when you can take your own power source wherever work takes you? Lenovo Go devices, including wireless portable power banks and multi-port chargers, are designed to make working on the go a breeze.