Xbox Game Pass
Enjoy unlimited access to over 100 high-quality PC games for 3 months with selected laptops.
Enjoy unlimited access to over 100 high-quality PC games for 3 months with selected laptops.
Learn More
❯
The destination for gamers to learn, compete, connect, and win!​

The destination for gamers to learn, compete, collaborate, connect and discover - all in one place​
Watch streams from influencers
Earn special prizes through quests!
Connect with other gamers in the community and join our Discord
Epic frames for your favorite games
Your favorite titles deserve to be seen in their best light: stutter- and blur-free. FPS (frames per second) defines how many unique frames (images) your monitor displays per second. The higher the FPS, the smoother and more responsive your gaming experience will be.
Select a game title and preferred Lenovo Legion PC to see what breathtaking visual experiences await you.
Optimal specs to play:
Apex Legends
---
Game performance is estimated by UL based on the 3DMark benchmark test results for each system. The figures provided represent the typical frame rate for each game is frames per second (FPS). Frame rate is affected by many factors such as settings, clock frequency, component temperature, and software load and may vary for each game. Software changes such as Windows updates, driver updates, and game updates may affect performance. Some systems may perform more consistently than others.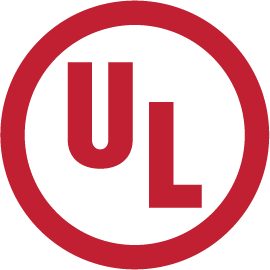 Legion Ultimate Support
Need help to configure your gaming machine
Call- 01256 774577
Lenovo Gaming
At Lenovo, we're diehard gaming fans with a focus on the future. We understand PC gaming, and accessories like no other brand. We've designed our gaming rigs for all players, from casual gamers to eSports teams who want to stay competitive without spending a fortune. With free shipping on all orders, you can be sure you're getting the best deal on a gaming laptop, desktop computer, or PC.
Gaming laptops and desktops FTW
Designed for the modern gamer, Lenovo Legion gaming computers offer a finely tuned gaming experience that handle the latest AAA titles with ease. Whether you're a professional eSports player, or a casual gamer that enjoys a little escapism after work, Lenovo Legion delivers.
Some gamers require a laptop that's up to spec for new releases but doesn't scream "gaming PC" like some of the flashier models out there. The Lenovo Legion Y laptop series is tailor-made for your everyday life. Modern, sleek, and ultraslim, a Legion Y gaming laptop is a total sleeper that you can bring to work or school. When it's time to play, these PCs carry some serious gaming power for running the latest titles – including VR-ready laptops for AR/VR games.
PC gamers will love our Legion desktop towers and cube mini computers, which offer top-of-the-line performance with plenty of style. You can go big with a T Series tower, or enjoy a more portable desktop in the C Series cube. With impressive built-in lighting effects, innovative cooling systems, and a tool-less design for easy upgrades, this is desktop gaming for the 21st century.
Custom gaming PCs on a budget
If you're on a budget or want to explore beyond our dedicated Legion gaming line, Lenovo IdeaPad gaming laptops are another great choice. The customisable IdeaPad L340 Gaming laptop can be built to order. The IdeaCentre T540 Gaming computer is popular for gamers looking for a desktop that doubles as a home or family PC. It offers Intel® Core™ processors, NVIDIA® graphics, DDR4 memory, and PCIe SSD storage.
AR/VR for total immersion
If you want to truly experience the future of gaming, our selection of AR and VR accessories will transport you to a virtual world. Meanwhile, the STAR WARS™: JEDI CHALLENGES AR experience puts a lightsaber in your hand and drops enemies in your living room. We invite you to learn more about VR gaming, VR-ready computers, and other accessories in the Lenovo FAQs.
Gaming gear/accessories for avid players
You probably already know how crucial it is to find gaming accessories that fit your style of play. That's why we developed Lenovo Legion — the best in PC gaming accessories. We offer fully backlit gaming keyboards and a selection of gaming mice, so that you can take on the competition. By equipping yourself with Lenovo's PC gaming accessories — including 4K monitors, mice, and keyboards — you'll be ready to tackle the final boss.
Legion Ultimate Support
Lenovo's tight-knit gaming community is made even stronger with Legion Ultimate Support, a 24/7 resource that's designed for gamers. Members gain access to round-the-clock technical support, assistance with hardware and software optimisation, and much more. We're happy to offer our gamer-centric knowledge and hardware expertise, any time of day (or night).
Our online store includes all things under gaming such as gaming laptops/notebooks, gaming desktop PCs, gaming accessories & monitors and AR/VR accessories for true gaming experience. Lenovo is now your destination for the latest computers, gear, and all things gaming.
Digital River UK Ltd is the authorised reseller and merchant of the products and services offered within this store.