You deserve technology you can count on. AMD Ryzen™ Processors are ready to take on your most demanding applications. AMD Radeon™ Graphics give you exceptional performance and visual fidelity for a smooth, immersive gaming experience.
Upgrade your PC experience with the AMD product that's right for you.
Ultra-fast Computing with AMD Processors for Desktops & Laptops
Everything You Do, Accelerated.
Whether you need a laptop to stay productive on the go or a desktop for heavy content-creation tasks, AMD has you covered. AMD Athlon™ Processors bring modern features and real performance for everyday tasks, all within reach. Or choose a premium experience with AMD Ryzen™ Processors for unparalleled responsiveness and incredible efficiency.
AMD ATHLON™ PROCESSORS
AMD RYZEN™ 3 PROCESSORS
AMD RYZEN™ 5 PROCESSORS
AMD RYZEN™ 7 PROCESSORS
AMD RYZEN™ 9 PROCESSORS
AMD RYZEN™ THREADRIPPER PROCESSORS

High-end Workstation

Designed for artists, editors and engineers

Demanding Content Creation

Render, edit and encode time-intensive projects

Game and Stream

Give your audience the experience they deserve

Media Editing

Edit photos, videos and audio effortlessly

Gaming

Play your favorite games smoothly

Advanced Multitasking

Run multiple apps at once with incredible responsiveness

Everyday Home Productivity

Email, create documents, browse the web and more with ease

Support for Modern Features

Modernize your life with support for voice command, touchscreen and more1
Laptops Processors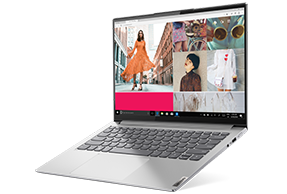 On-the-go performance for everyday tasks with support for modern features.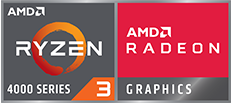 Start here for premium performance on the go. Browse, stream, and create with confidence.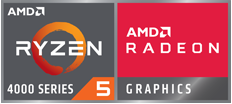 Seamless responsiveness and powerful performance for productivity and entertainment.
Accelerate everything you do with high performance for demanding apps.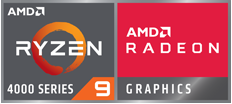 Ultimate performance for elite gaming and content creation laptops.
Desktop Processors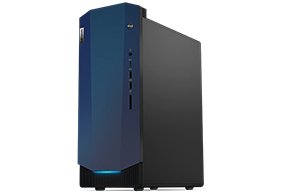 Modern, responsive performance for everyday tasks.

Cutting-edge, true quad-core performance you'd expect from a much pricier PC.

Uncompromising features and smooth performance are finally the standard for every gamer and artist.

Competition-class gaming and ultra-fast content creation performance for demanding PC enthusiasts.

Blur the line between elite gaming performance and professional content creation.

Do everything. All at the same time. Render. Stream. Compile. Encode. Work and Play. With the ultimate Desktop Platform.
---
---
FOOTNOTES ▾
1. Availability of enabled features may vary by system. Check system configurations.
2. For mobile processors, as of January 2020, the Ryzen 4000 series mobile processor is the "Most advanced laptop processor " defined as superior 7nm process technology in a smaller node, 15W and 45W typical TDP. RM3-01
3. For desktop processors, "advanced" defined as superior process technology in a smaller node and unique support for PCIe® Gen 4 in the gaming market as of 05/26/2019. RZ3-14
4. Testing by AMD Performance Labs as of 12/09/2019 utilizing an AMD Ryzen™ 4800U reference system, a Dell XPS 7390 system with Intel® Core i7-1065G7 processor, a Dell XPS 7390 system with Intel® Core i7-10710U processor, and a Dell XPS 7390 system with Intel® Core i7-10510U processor in 3DMark® Time Spy. Results may vary. 3DMark is a registered trademark of Futuremark Corporation. RM3-218
5. AMD FreeSync™ technology requires AMD Radeon™ graphics and a display that supports FreeSync technology as certified by AMD. AMD FreeSync™ Premium technology adds requirements of mandatory low framerate compensation and at least 120 Hz refresh rate at minimum FHD. AMD FreeSync™ Premium Pro technology adds requirements for the display to meet AMD FreeSync Premium Pro compliance tests. See www.amd.com/freesync for complete details. Confirm capability with your system manufacturer before purchase. GD-127
6. Day-0 driver compatibility and feature availability depend on system manufacturer and/or packaged driver version. For the most up-to-date drivers, visit AMD.com GD-164
The information contained herein is for informational purposes only and is subject to change without notice.
---
© 2020 Gearbox. Published and distributed by 2K. Gearbox and Borderlands, and the Gearbox Software and Borderlands logos, are registered trademarks, all used courtesy of Gearbox Software, LLC. 2K and the 2K logo are trademarks of Take-Two Interactive Software, Inc. All rights reserved.
© 2020 Advanced Micro Devices, Inc., All rights reserved. AMD, and the AMD Arrow logo, Athlon, FreeSync, Radeon, Ryzen, and combinations thereof, are trademarks of Advanced Micro Devices, Inc.