New comprehensive infrastructure portfolio delivers scalable solutions to accelerate the new era of IT
Are you ready to challenge the status quo?
We design solutions for the new era of IT, built around accessibility, reliability, security, seamless management, and ease of maintenance. With global service and support.
Leveraging 30 years of innovation leadership, Lenovo creates value by integrating three essential areas: deep innovation, optimized infrastructure solutions, and environmental sustainability.
New Lenovo infrastructure solutions V3: delivers advanced ThinkSystem, ThinkAgile, and ThinkEdge servers and storage with next-generation Intel and AMD processors and enhanced Lenovo ThinkShield security, equipping businesses with greater agility, resiliency, and performance.
New optimized infrastructure solutions for critical workloads: run high-performance computing, artificial intelligence, mission-critical, edge analytics, multi-cloud, and general-purpose business workloads smarter, faster, and more efficiently.
New sustainable solutions: including Next-generation NeptuneTM Direct Water-Cooling, and CO2 Offset Services for servers and storage to help customers achieve their sustainability goals.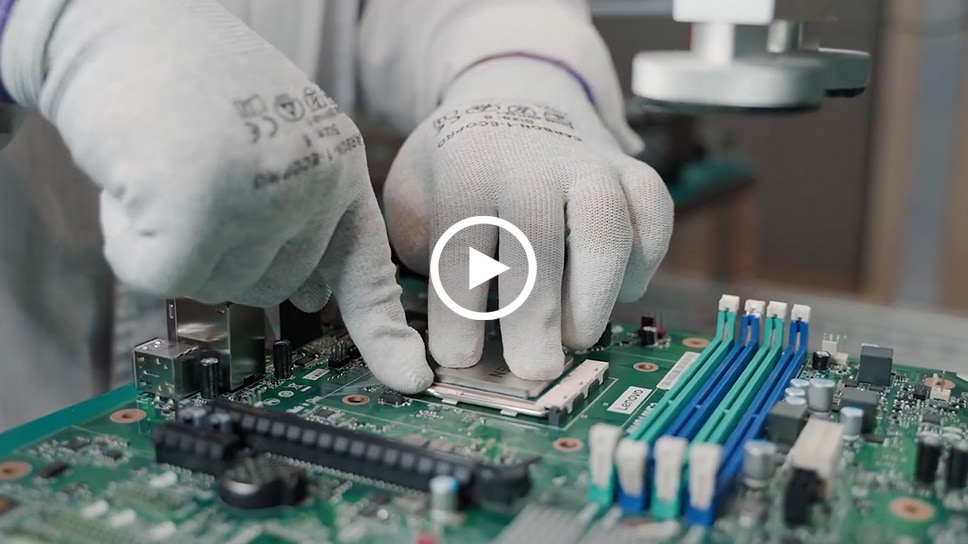 There's a reason we've shipped over 24 million servers since 1992*
Actually, there are several reasons. Outstanding performance and reliability for sure, but our ability to help customers solve IT problems is paramount.
*Includes servers shipped by IBM before Lenovo's acquisition of IBM's x86 business in 2014.
Partnering to build the industry's most comprehensive infrastructure portfolio
Combining years of Lenovo innovation with the latest software and solutions from industry leaders.
Need more information?
Fill out this form so a Lenovo representative can contact you.