ThinkStation P620
Limitless possibilities. Game-changing power.
Reliability & speed.
Buy now
Introducing
The world's first Threadripper™ Pro workstation
Meet the ThinkStation P620
Imagine your business being able to visualize, compute, and create on a system that delivers unparalleled ROI.
Lenovo has partnered with AMD to create the world's first and only AMD Threadripper™ Pro workstation—delivering a dual-CPU experience in a single-processor system that is performance-tuned and ISV certified for multithreaded application environments.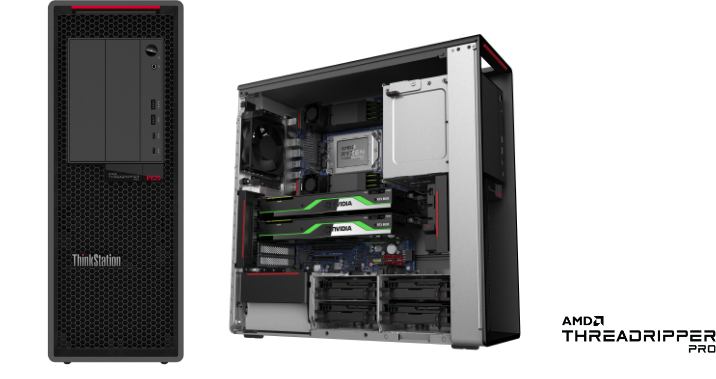 Power like you've never experienced
Backed by enterprise-level features for seamless security, manageability, and support.
Choose from rich configuration options. Add up to 4 high-end or 2 ultra-high-end NVIDIA® RTX™ graphics cards or add NVIDIA® RTX™ A6000 graphics to maximize GPU-based solutions.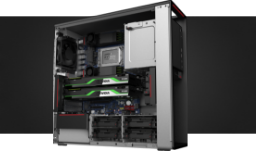 Keep your critical data safe with memory guard encryption, secure boot, Smart USB protection, self-healing BIOS, ThinkShield security solutions, and more.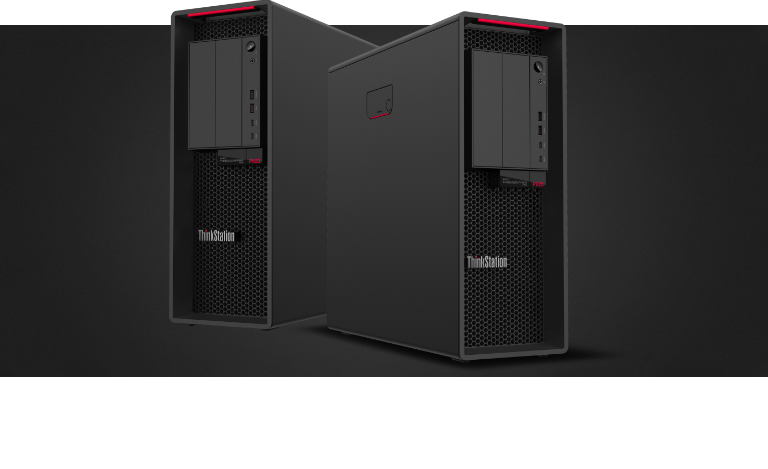 Along with ThinkStation Diagnostics 2.0, AMD Pro Manageability enables remote updates and repairs, plus the capability to monitor, restore, and upgrade your system.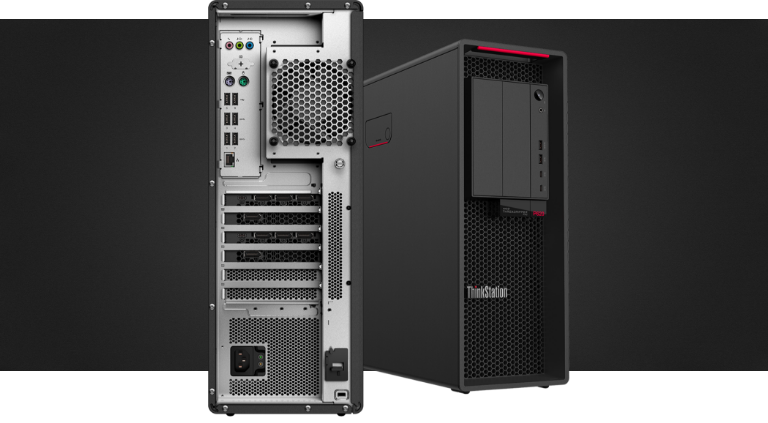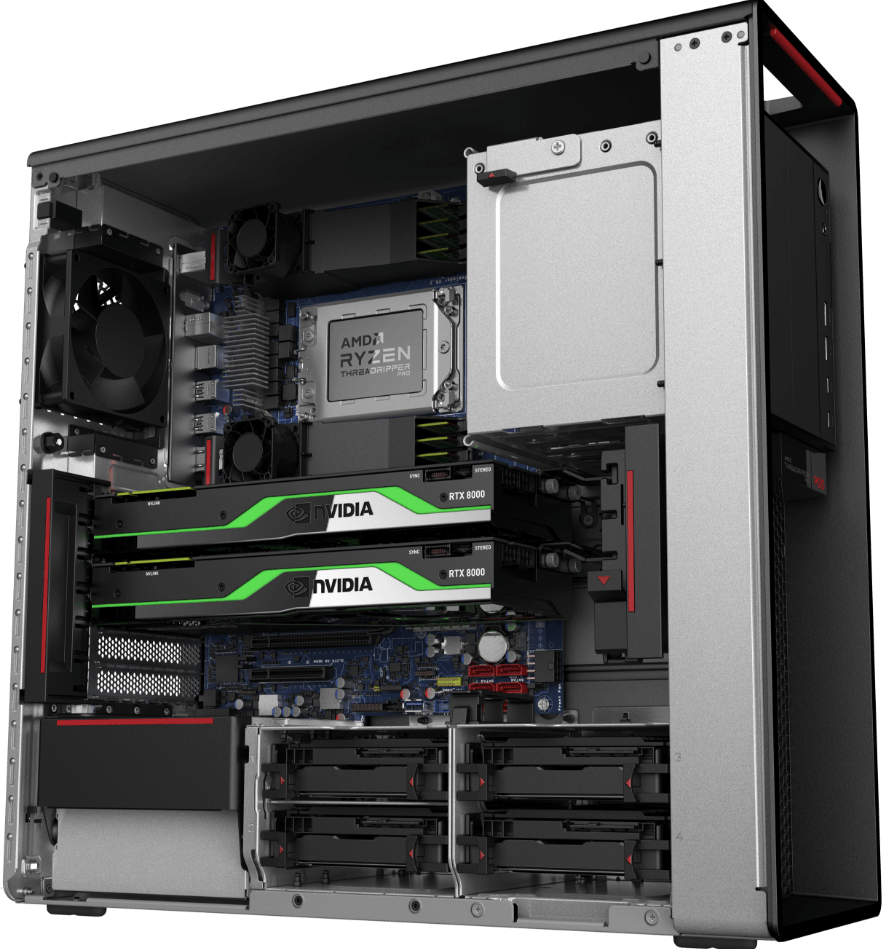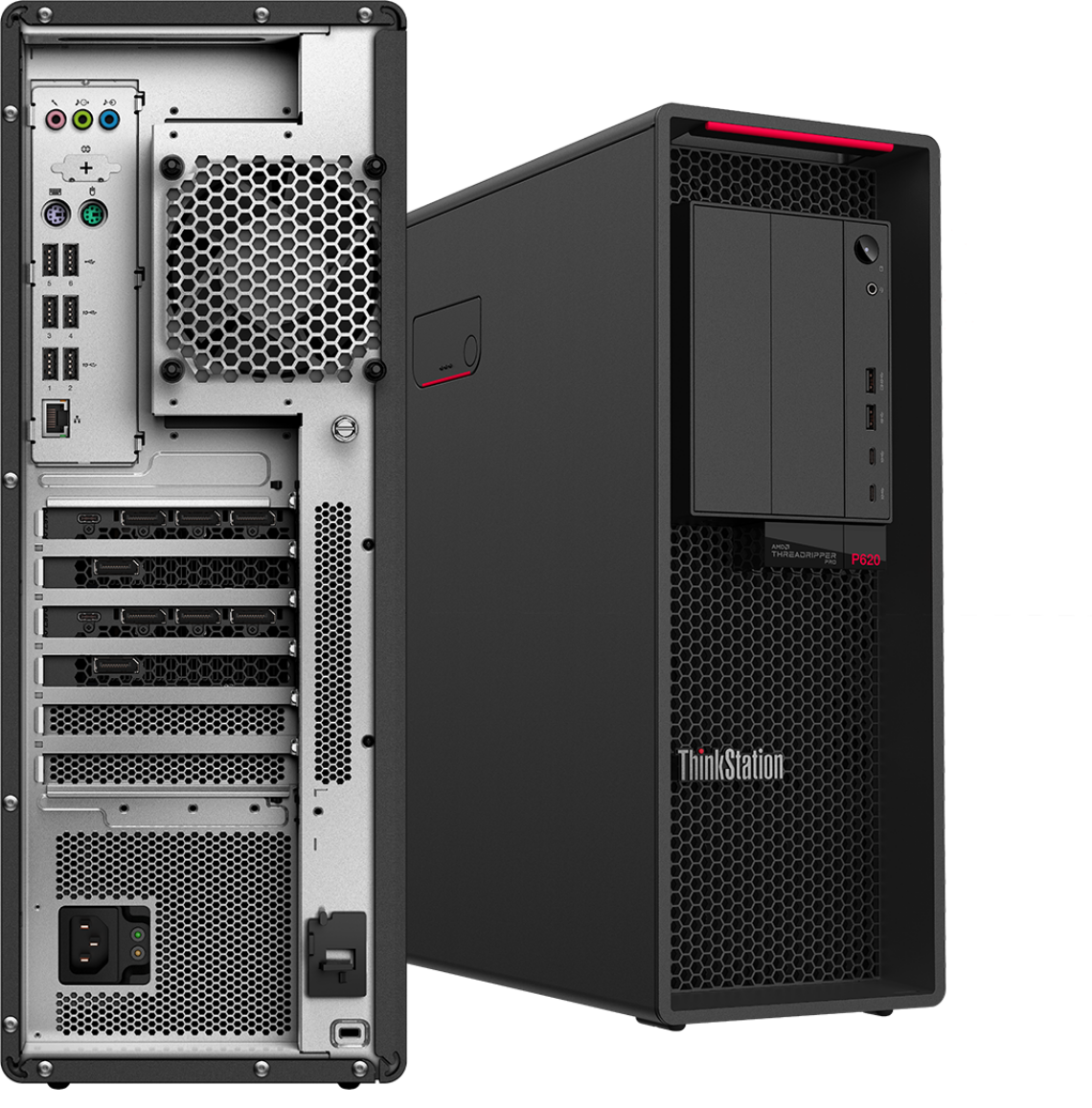 Uncompromised performance. Legendary reliability. Robust usability.
Cost-effective alternative to dual-socket systems
Media & Entertainment: Whether used for 3D animation, compositing, editing, creative finishing, or rendering, the ThinkStation P620 delivers high clock speed and 12, 16, 32 and 64-core AMD Threadripper™ Pro processors so you can realize your creative vision.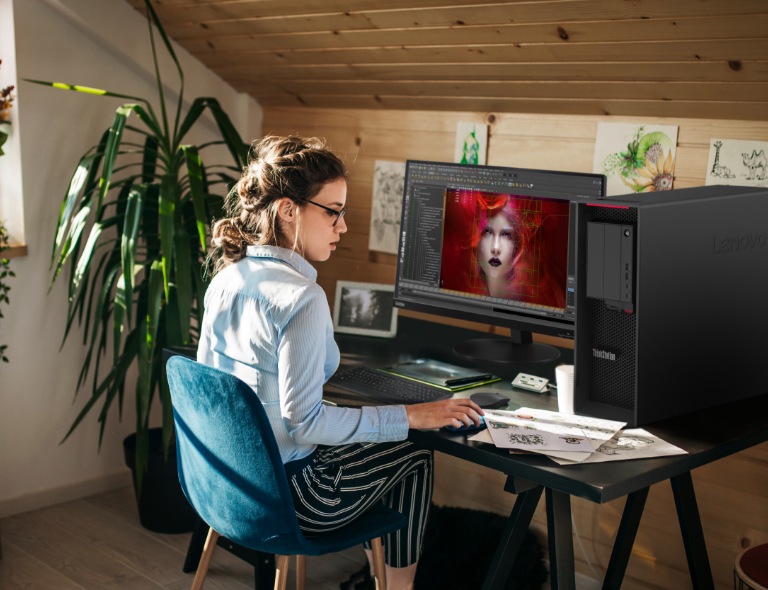 Architecture, Engineering, & Construction: Run BIM applications faster with the ThinkStation P620 workstation. Architects, designers, and engineers can choose 12 or 16 core CPUs with clock speeds up to 4GHz and powerful graphics to enjoy quicker modeling and faster rendering.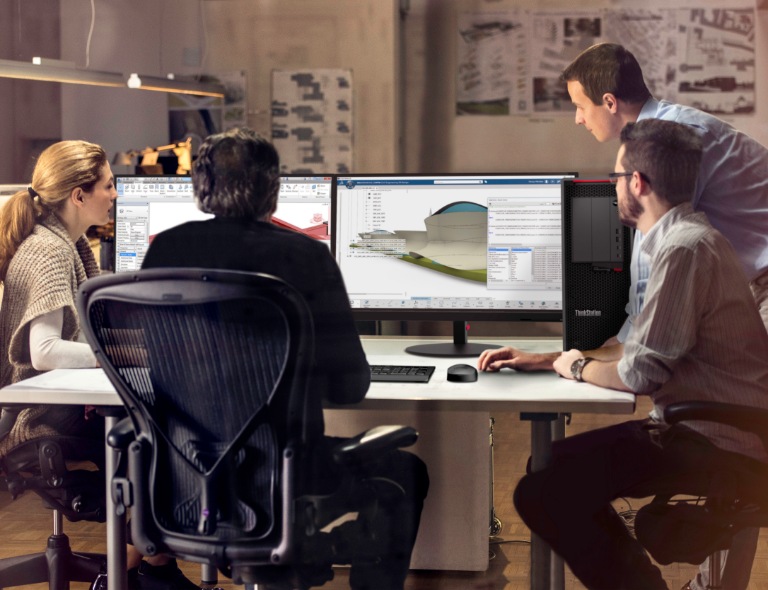 Manufacturing & Product Development: Perfect for CAD-intensive applications and processor-intensive CAE workflows, the ThinkStation P620 boasts high clock speed for solid modeling and high core count for generative design, simulation, visualization, and CAM. It delivers the horsepower needed to design and validate concepts.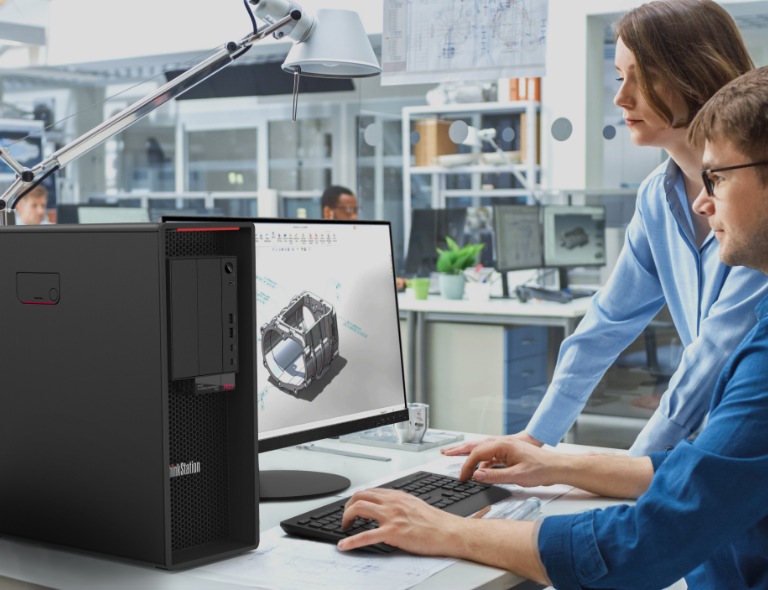 Healthcare: With a high core count and fast clock speeds, the ThinkStation P620 workstation is designed to accelerate predictive modeling, data analytics, and simulations to aid in drug discovery and development of life-saving medicine and vaccines.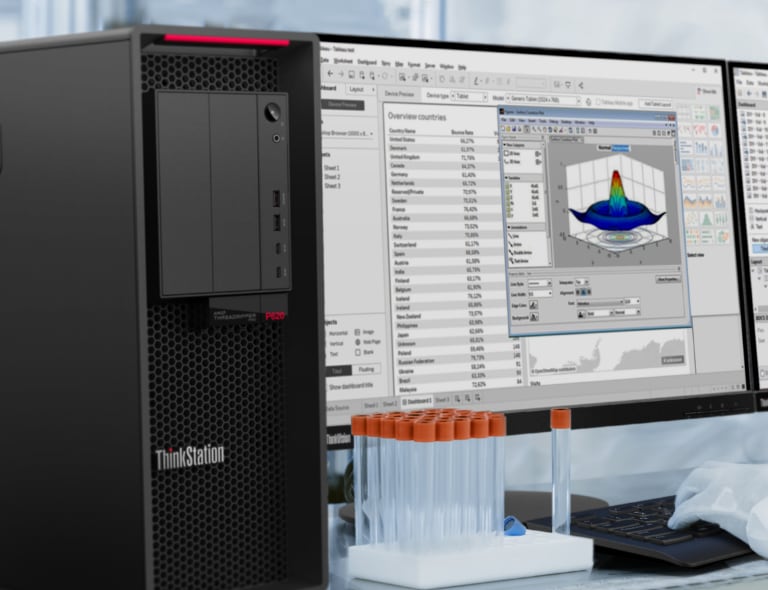 Financial Services: The ThinkStation P620 workstation delivers a best-in-class balance of CPU GHz and core count to deliver the ultimate in performance and productivity for the demanding requirements of today's investment bankers, trading floor analysts, and financial market professionals.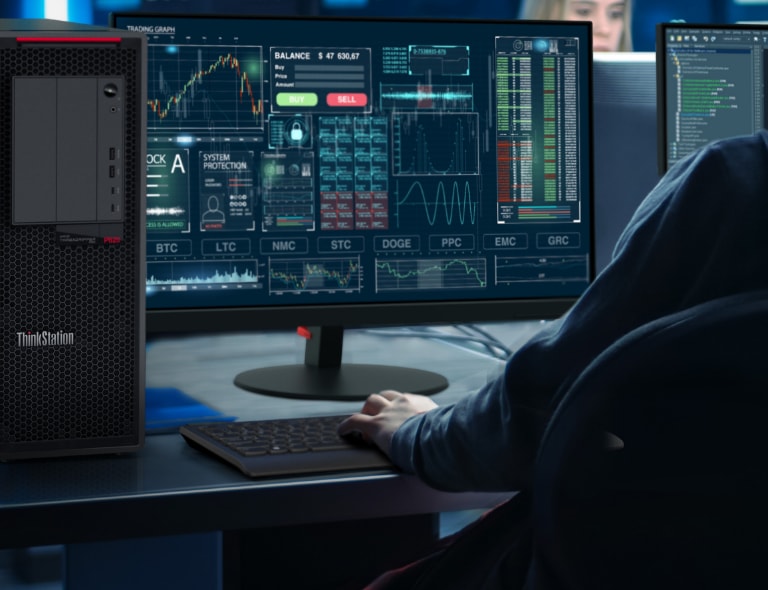 Artificial Intelligence (AI): From Model Training and Machine- and Deep-Learning to Inferencing, Edge Computing, and Data Analytics, the ThinkStation P620 enables data scientists to seamlessly scale between heavy CPU, GPU, and demanding heterogeneous AI workflows with speed and efficiency.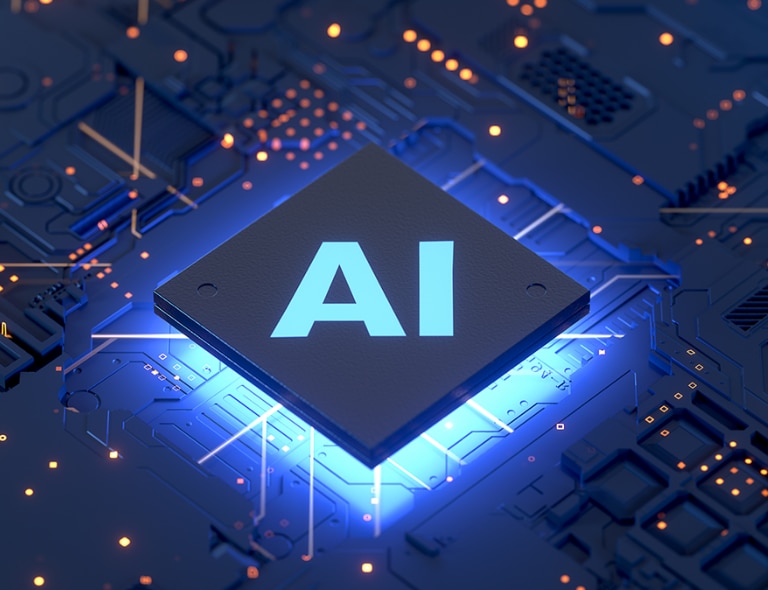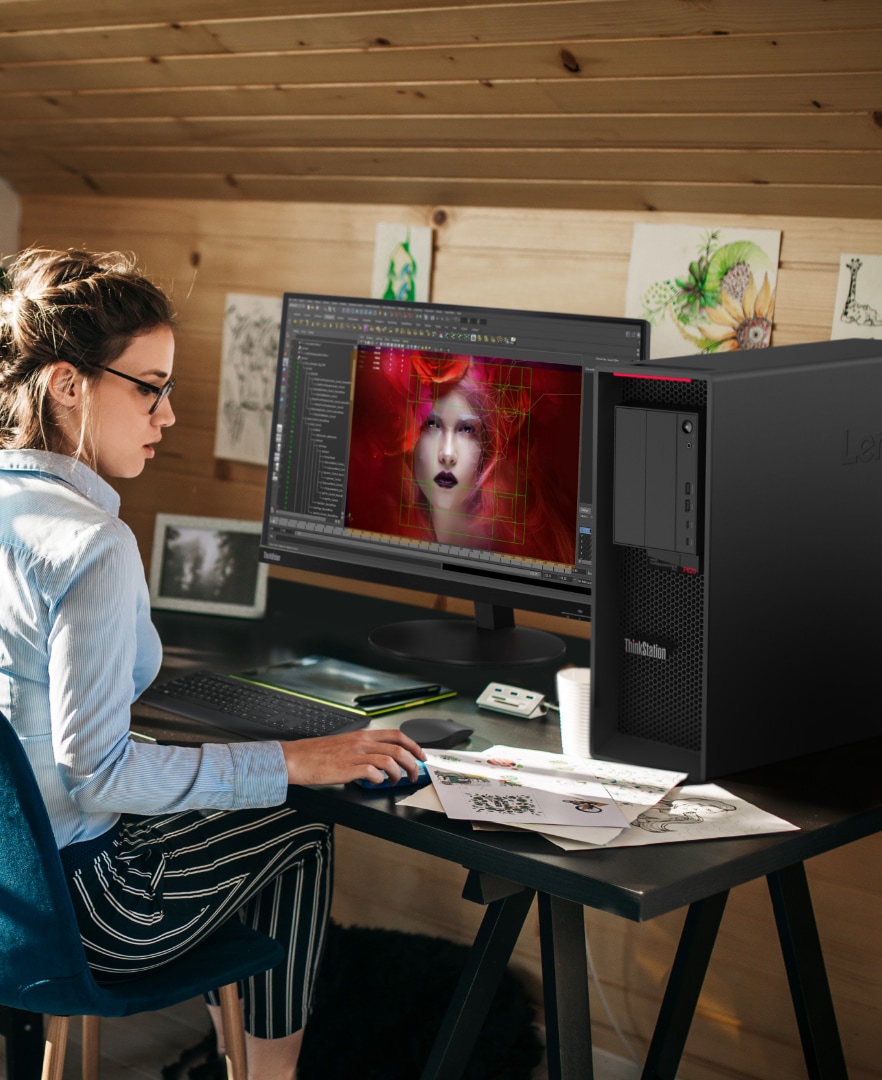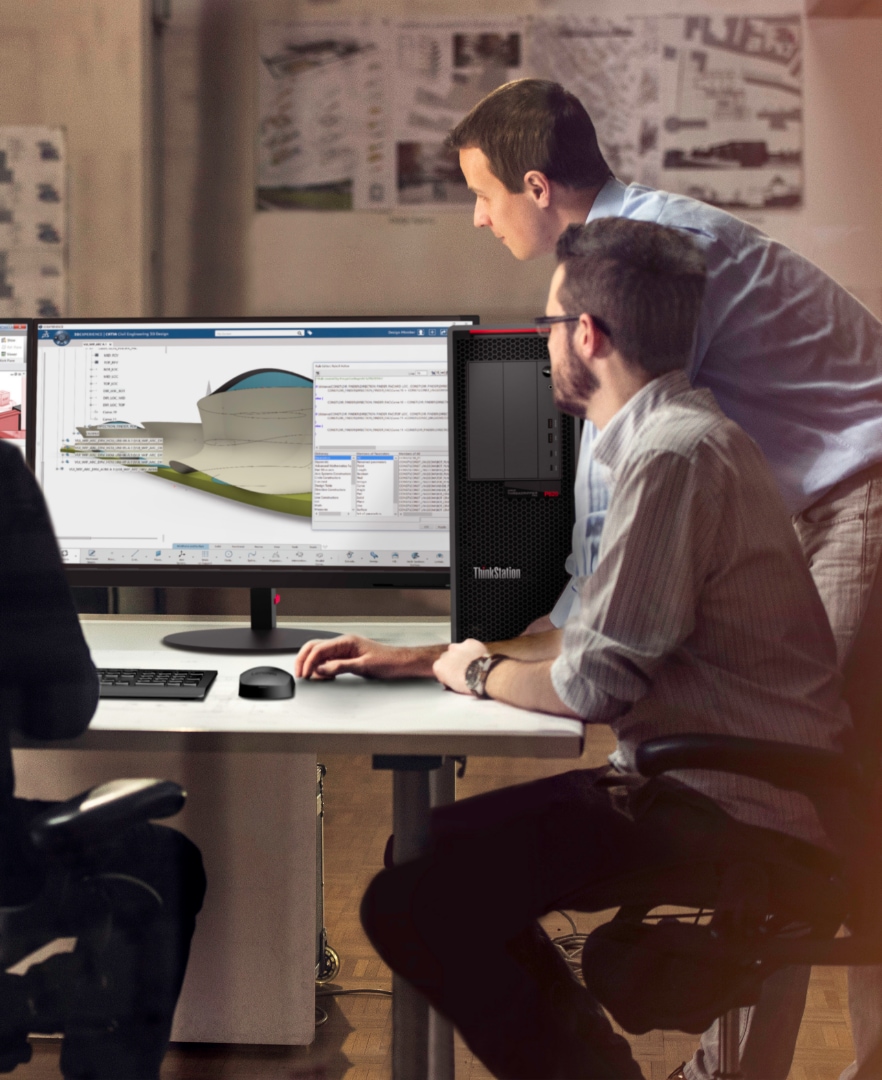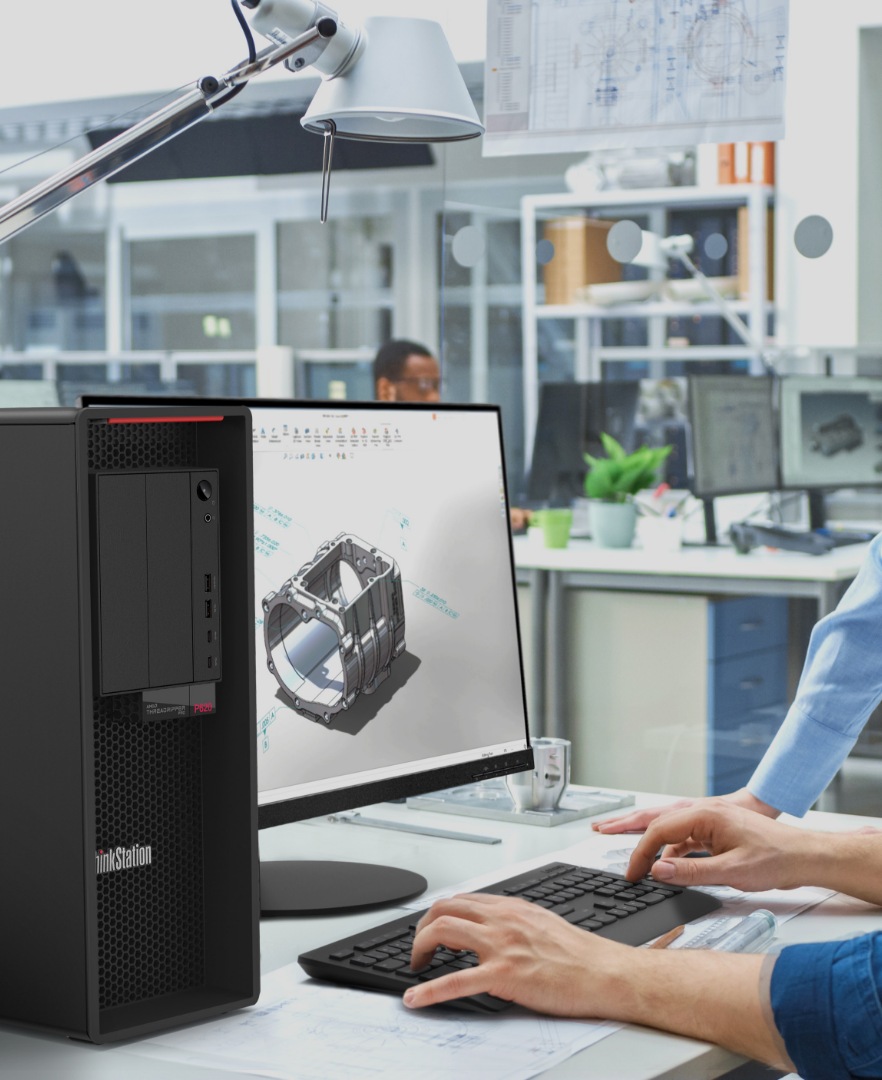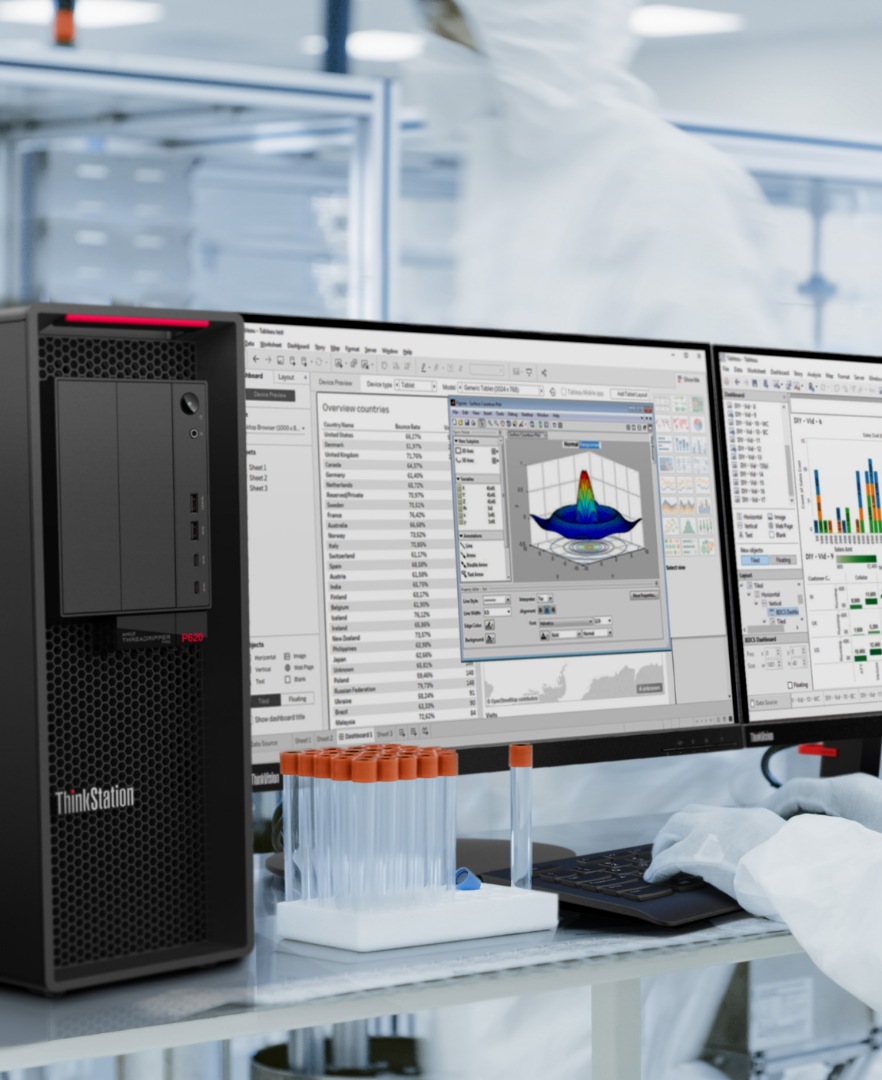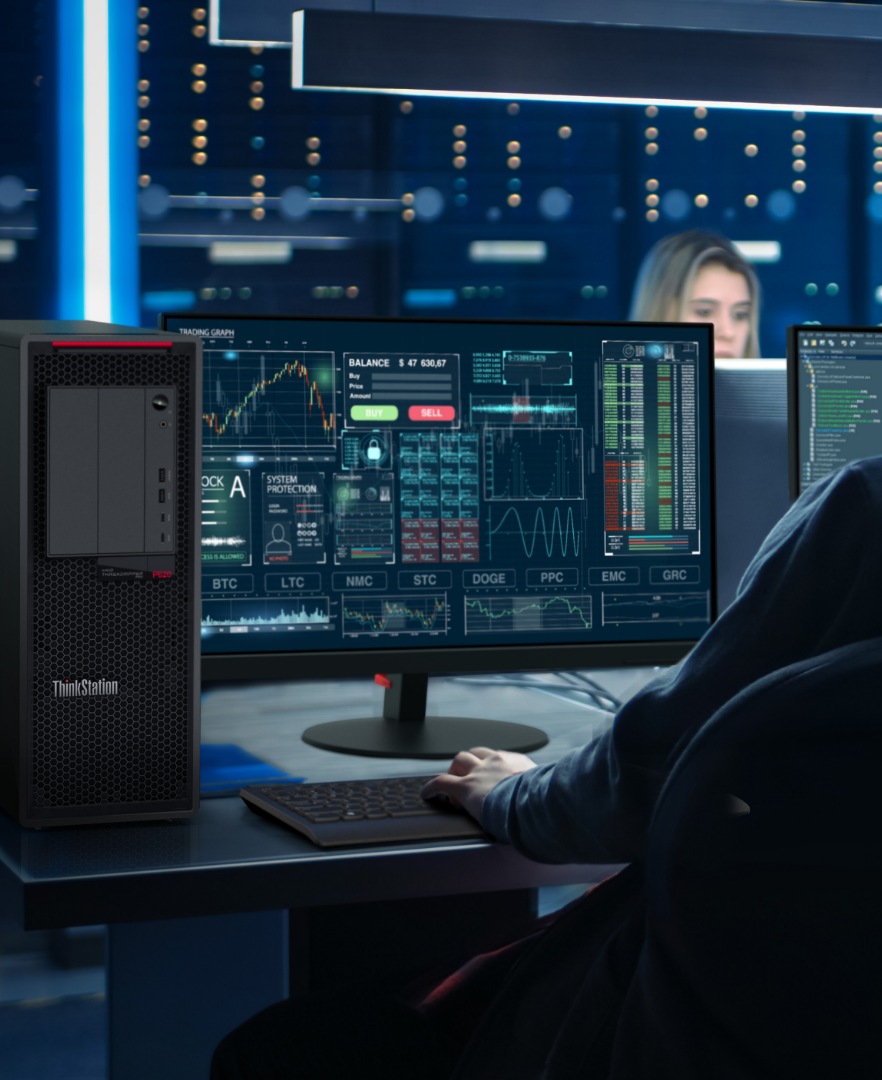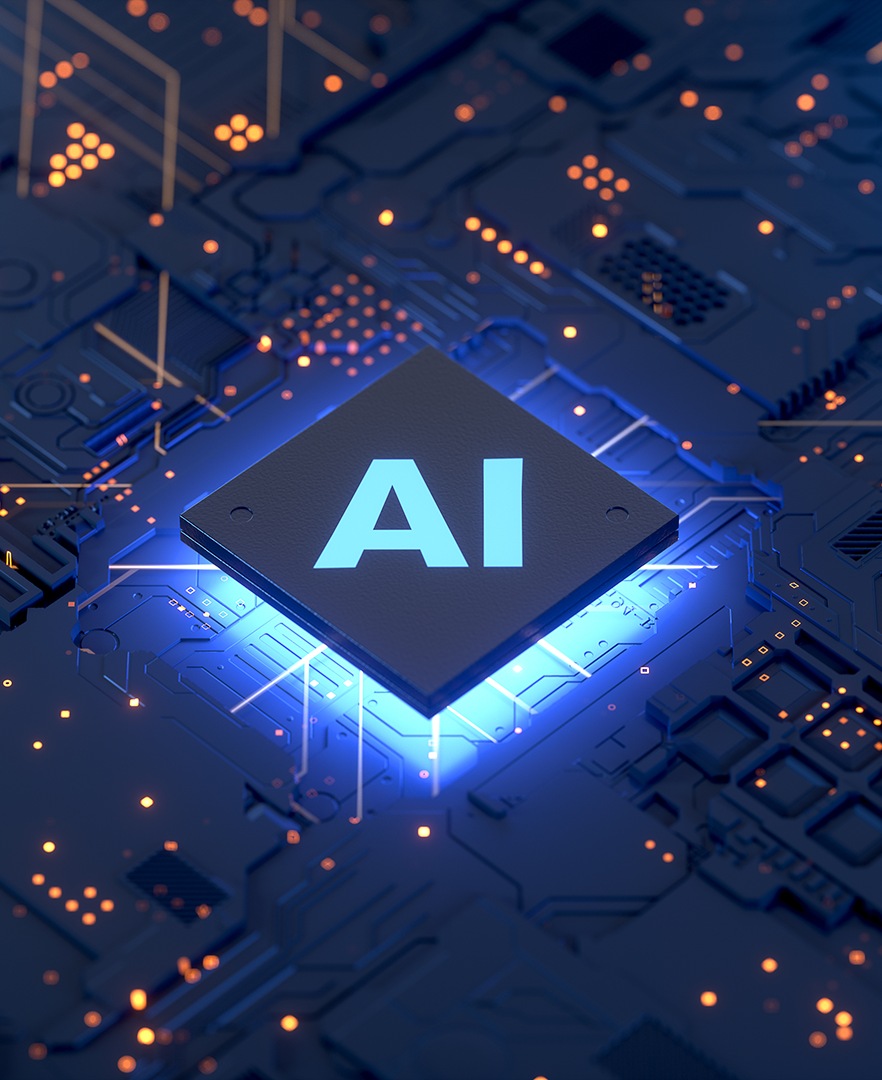 Take your P620 to the next level
Whether it's a high-end monitor or internal hardware to bump up graphics, memory, or storage, combine these options with your ThinkStation P620 workstation for an even higher-performing system.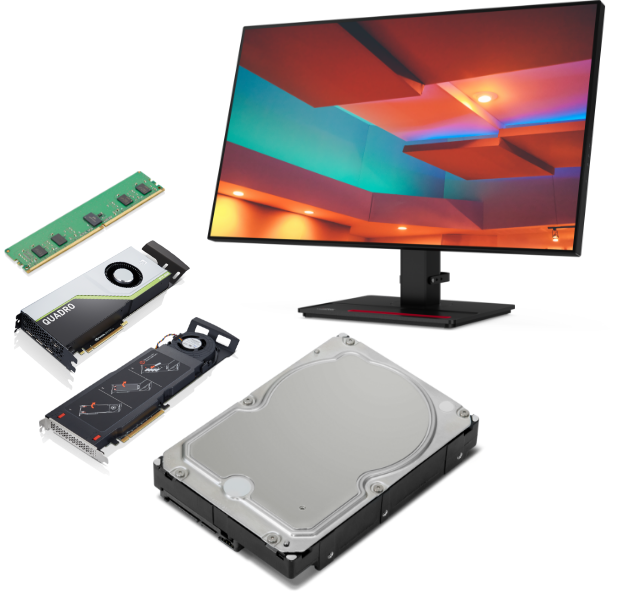 The ThinkVision P27q-20 boasts a vibrant 27" QHD display (2560 x 1440) with in-plane switching (IPS) for wide-angle viewing. Perfect for professionals requiring color accuracy, it relies on multiple color gamut (sRBG, BT.709, and DCI-P3) and factory calibration. TÜV Rheinland Eye Comfort certified.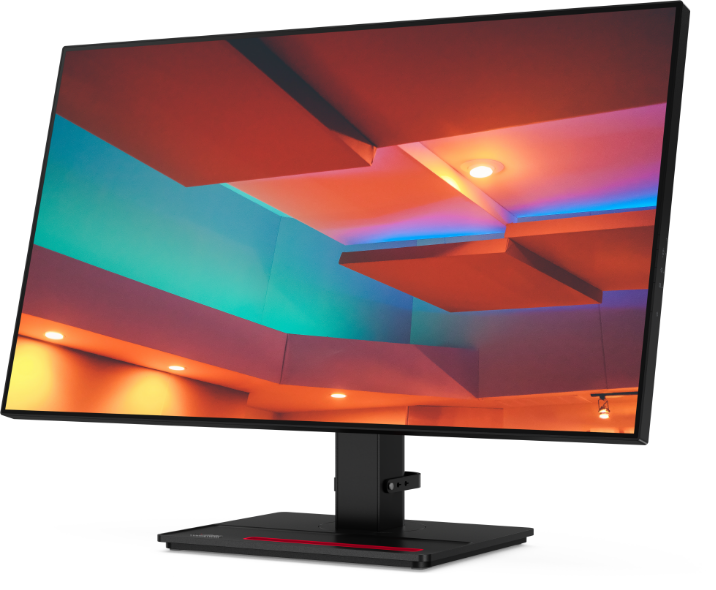 With the NVIDIA RTX™ A5000 24GB GDDR6 graphics card, you'll enjoy the power of hardware-accelerated ray tracing, deep learning, and advanced shading. Dramatically boost your productivity and create amazing content faster than ever before—with support for up to 4 simultaneous displays.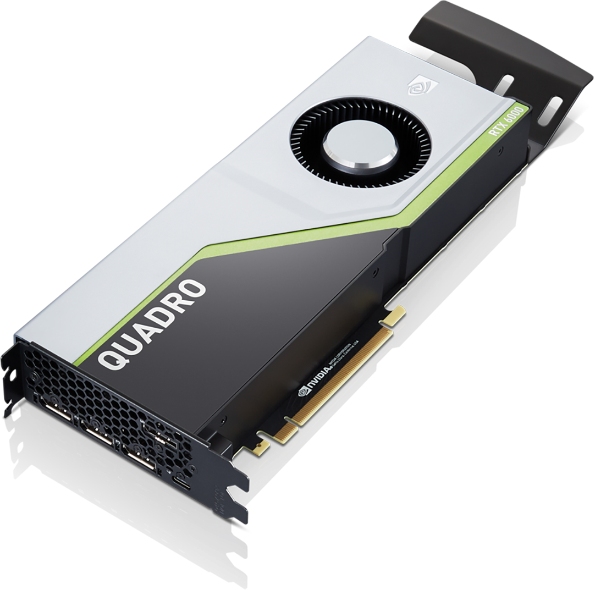 Upgrade storage on your ThinkStation P620 workstation with an additional 4TB with a 7200rpm SATA 3.5" Hard Drive. This enterprise-level HDD works with all operating systems.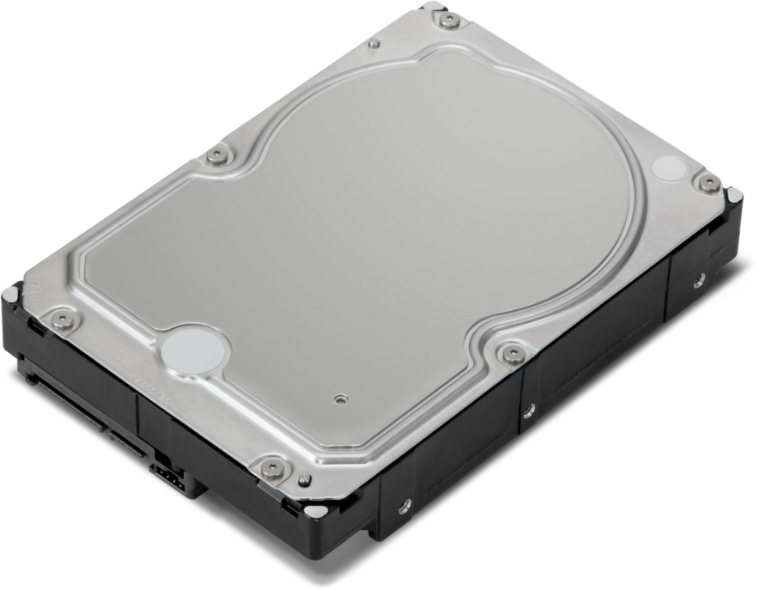 The 32GB DDR4 3200MHz ECC RDIMM Memory Module boosts standard memory capacity on the ThinkStation P620 workstation, further improving performance and providing even better stability and scalability.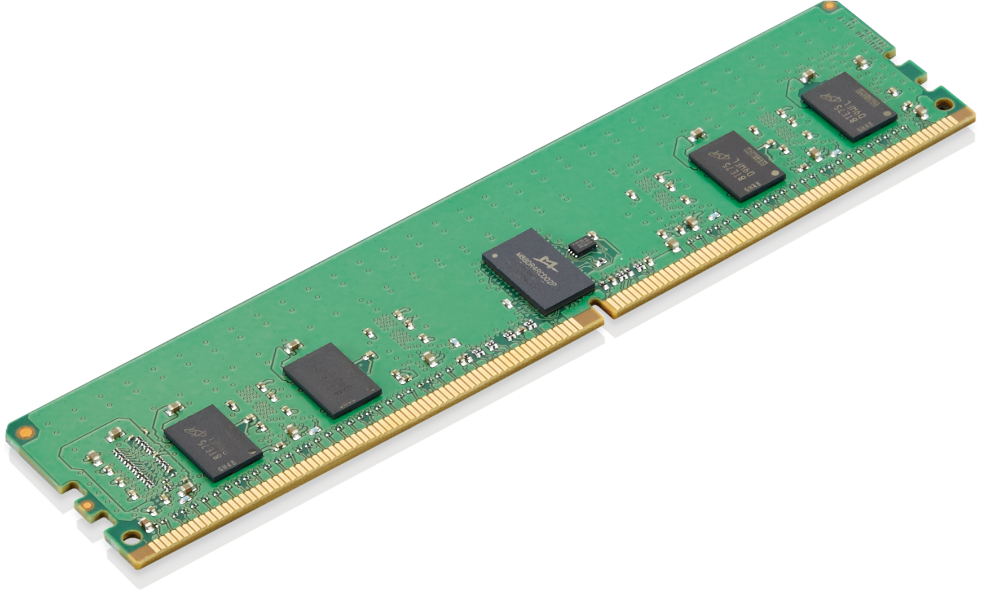 The ThinkStation Quad AIC M.2 SSD Adapter adds 4 high-speed PCIe M.2 SSDs to your ThinkStation P620 workstation with an available x4 express expansion slots, further expanding overall internal storage.