Transform your company vision
Advance productivity with ThinkReality A3—Lenovo's versatile smart glasses for the enterprise. Ultraportable and comfortable, these augmented reality (AR) glasses create a customized, expanded personal workspace anywhere, from a virtual monitor at home, to guided schematics on the factory floor.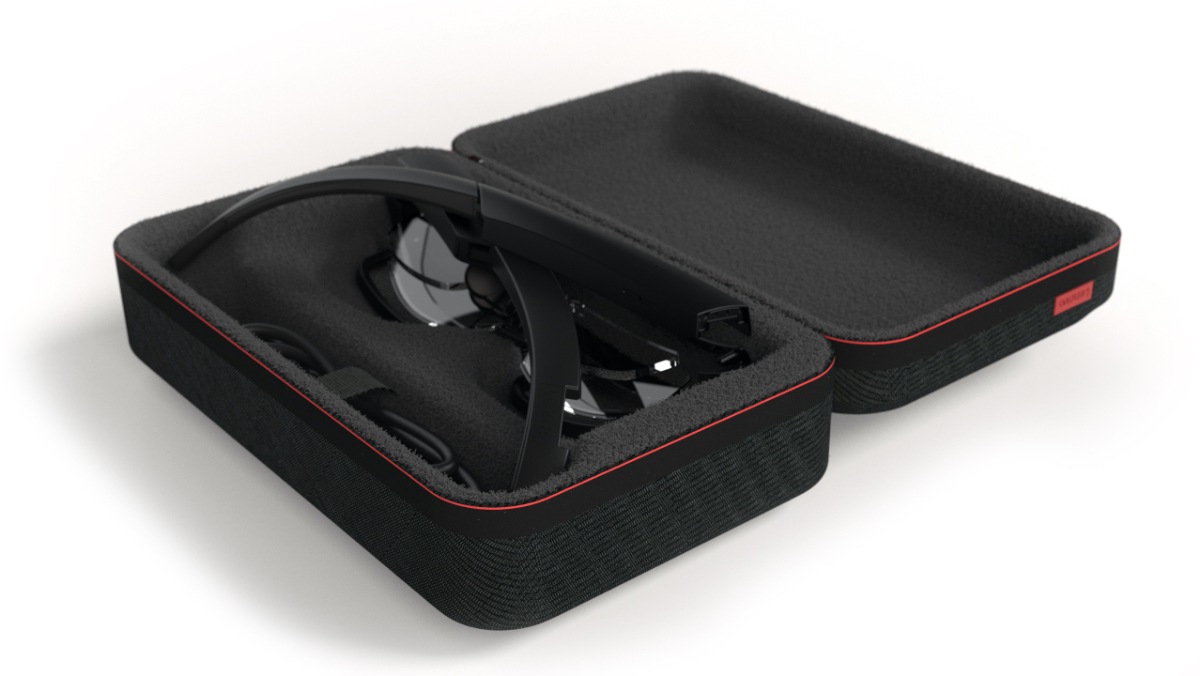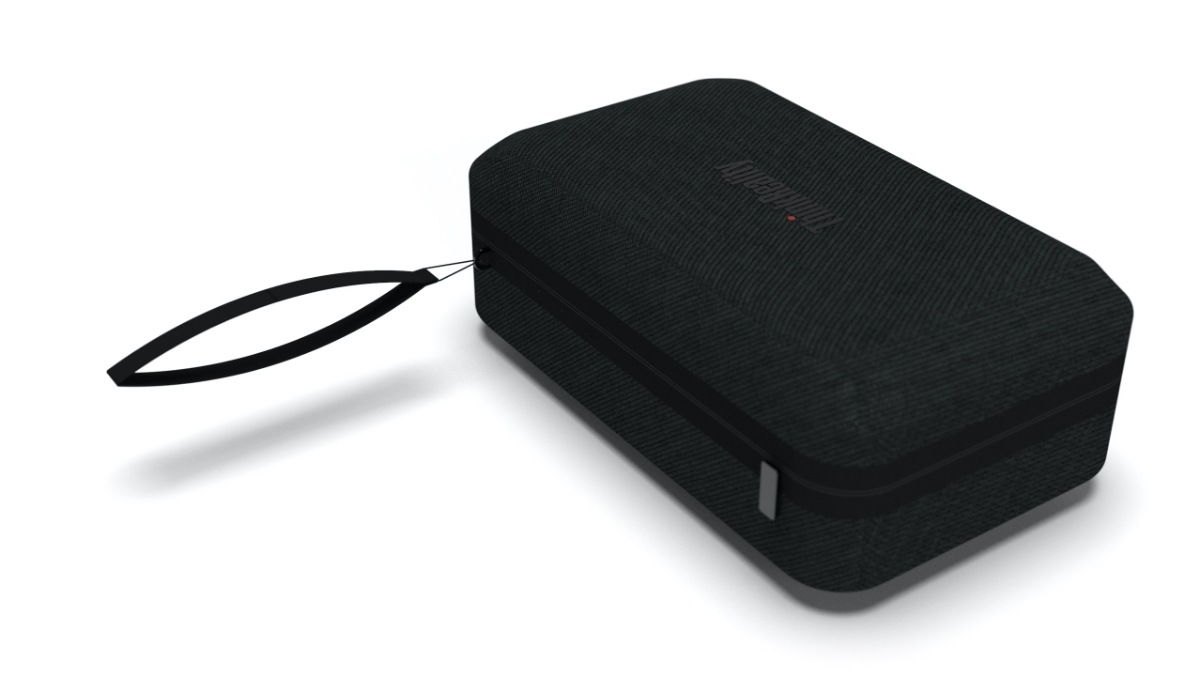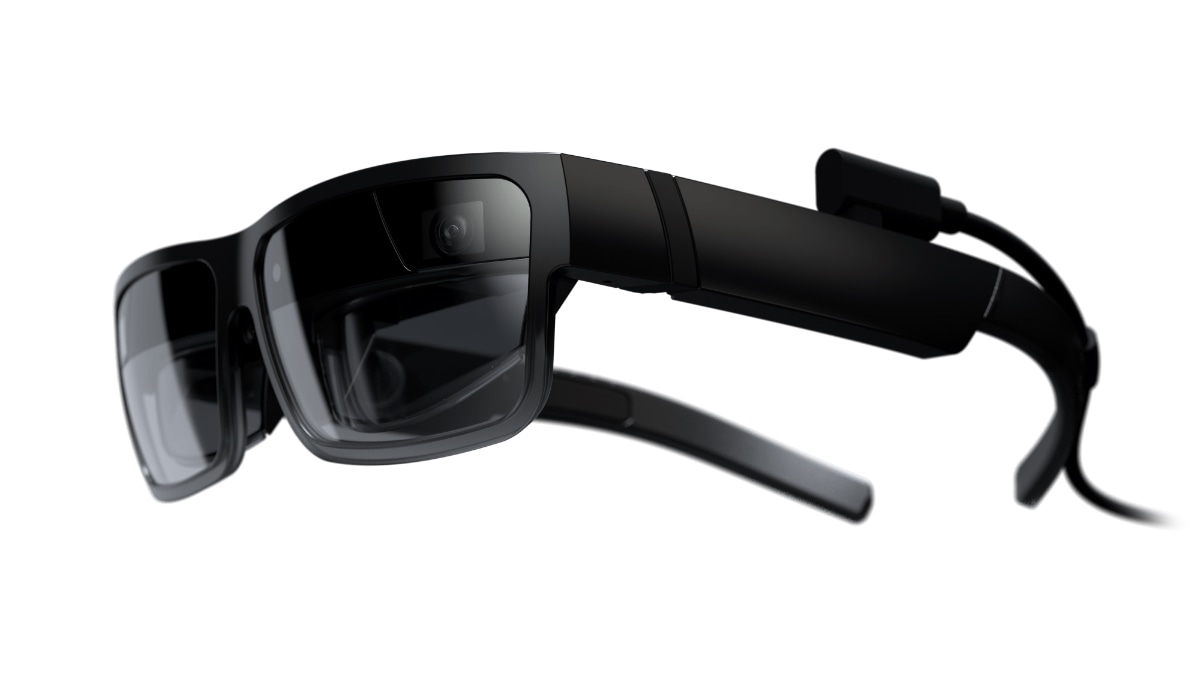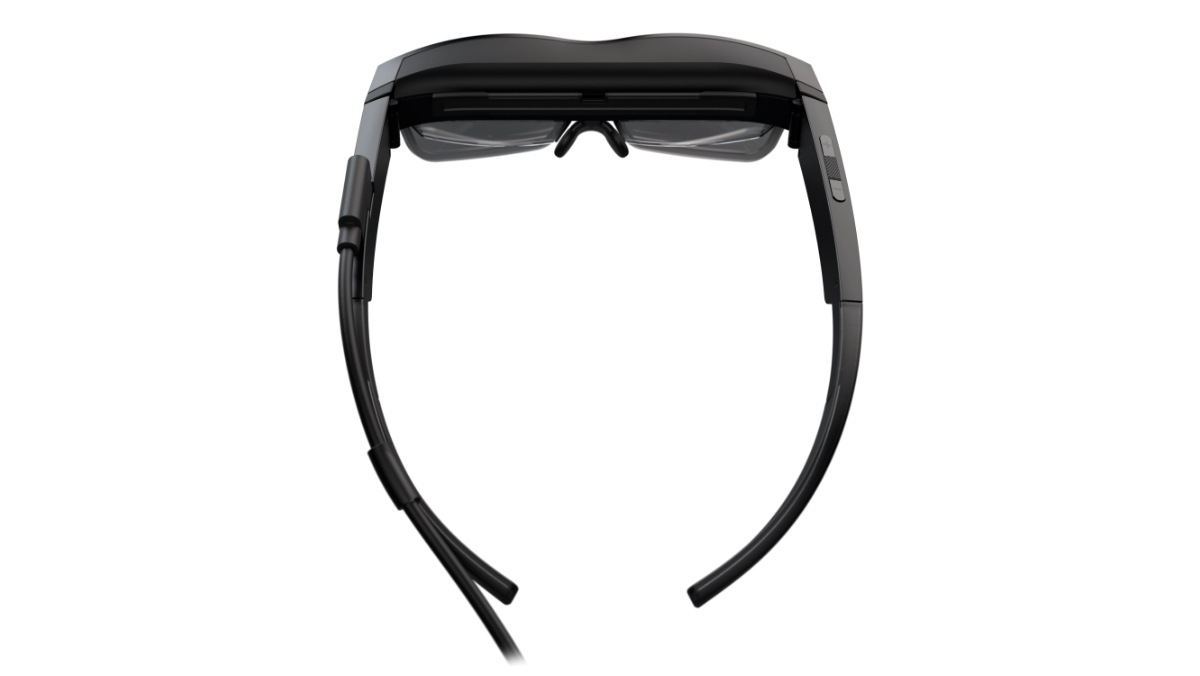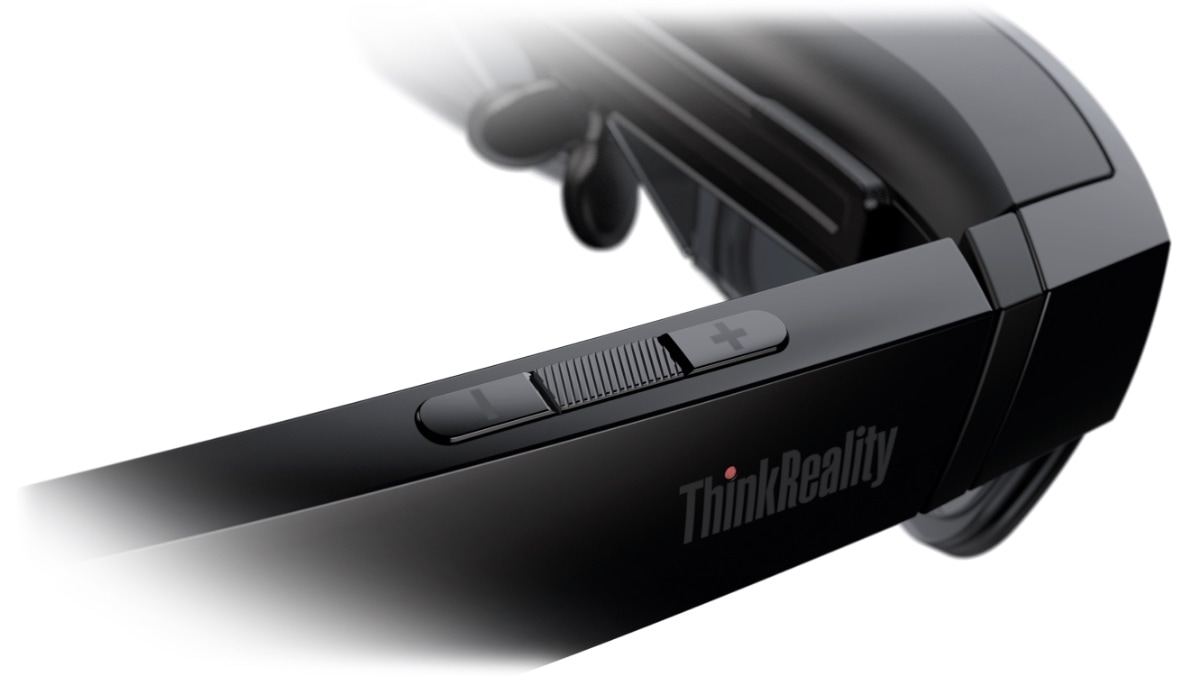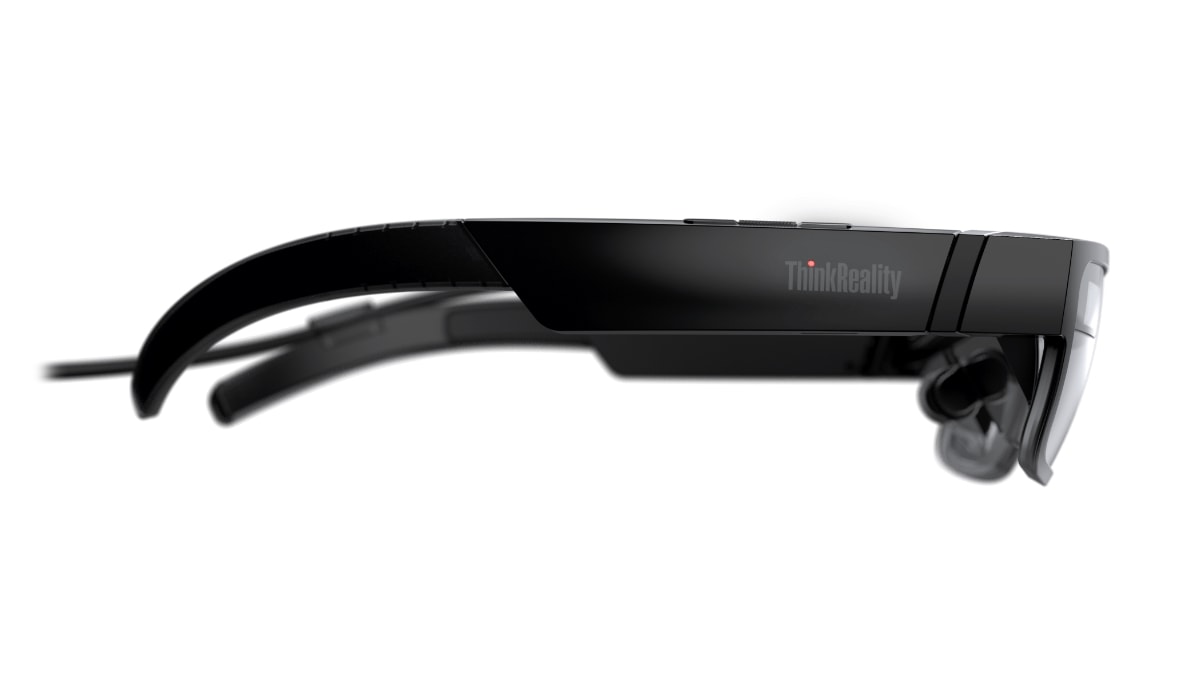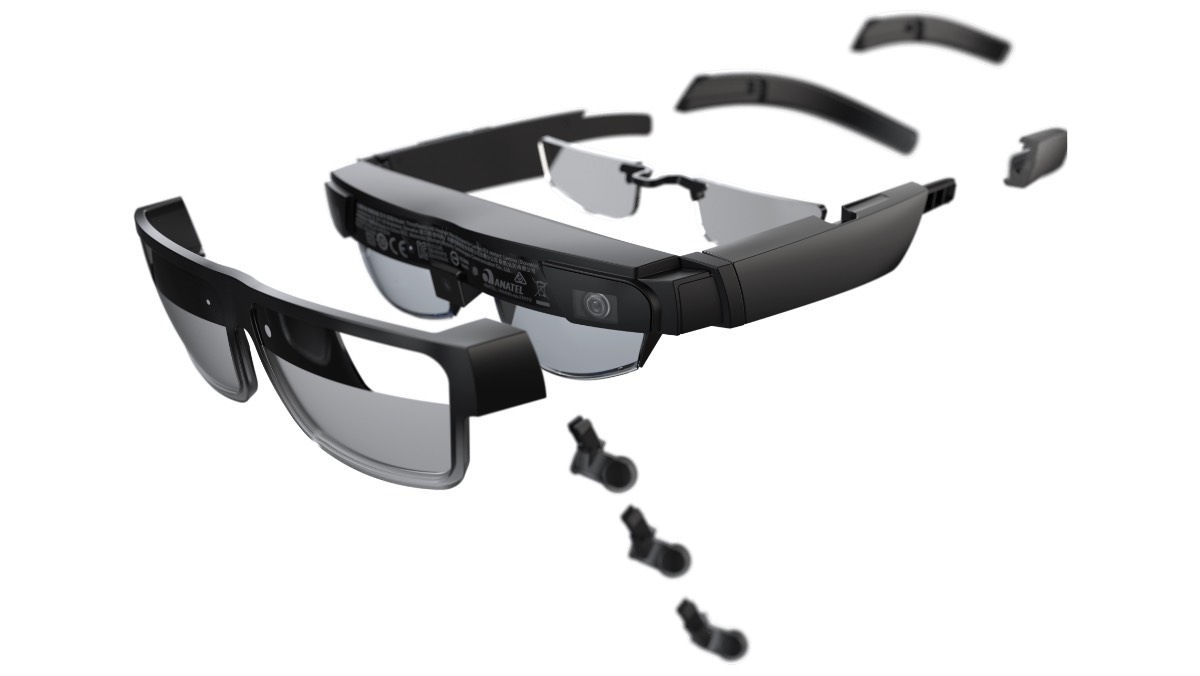 Embrace new realities
Workers are facing new environments, creating new needs—3D visualization, guided workflows, and remote collaboration, to name a few. ThinkReality A3 enables them to succeed despite new and different challenges.
Create a secure workspace anywhere
Use ThinkReality A3 to create and customize a virtual monitor at home, a private display in a coffee shop, an immersive schematic or guided workflow on the manufacturing floor, and more. View your sensitive or confidential data without fear of shoulder surfers—only you can see your virtual monitor.
The perfect fit
ThinkReality A3 fits every person and situation. Customize it to your head size with multiple nosepieces and ear horn extensions. Interchangeable front covers suit multiple environments, from tinted cosmetic lenses to industrial compliant safety shields. Prescription lenses mount to the nosepiece for a single assembly and are easy to exchange when someone else uses the headset. It also adapts to different use cases when tethered to a compatible PC for office work or smartphone for field work.
Protect your eyes as well as your data
Working in an industrial setting? ThinkReality A3's safety lenses provide the eye protection you need with industrial, impact-resistant lenses and side shields. Working with sensitive data in an open office or public setting? The A3 allows you to keep your data private from prying eyes, as you are the only one who can view what is being shown in your glasses.

Tethered to the all-new moto g100
Motorola's new moto g100 marks an evolution in meeting the needs of the modern workforce by introducing new solutions for its B2B customers—including compatibility with the Lenovo ThinkReality A3. The moto g100 is the fastest moto g ever, with 5G speeds and WiFi 6 connectivity, for overall incredible performance that supports Lenovo AR smart glasses. The ThinkReality A3 Industrial Edition tethers to moto g100 to enable AR solutions found in the ThinkReality software platform. These solutions, which require a software user license to the ThinkReality platform, include turnkey certified application solutions designed to power remote assistance, workflow support, training, and 3D visualization for enterprises in manufacturing, logistics, and more.
Certified solutions
Working with the holo|one sphere suite of products, ThinkReality certified solutions provide a range of turnkey applications. Their out-of-the-box functionality enables enterprises to tackle challenges with augmented reality solutions across multiple verticals. A single sign-on through the ThinkReality platform gives easy access to Remote Assistance, Guided Workflow Support, 3D Digital Collaboration, and more—saving businesses time and money.
Expanded system compatibility
When tethered to a PC, the ThinkReality A3 PC Edition enables a new category of work. It allows you to position multiple virtual monitors that only you can see. You can manage these virtual monitors through your existing Windows tools and applications. With an upgrade to Windows 11, the A3 compatibility expands from our P Series mobile workstations to include laptops with integrated graphics cards like the ThinkPad T14s and X1 Carbon. Learn more about
compatibility specs
.
Digital River Ireland Ltd is the authorised reseller and merchant of the products and services offered within this store.