$43B
global technology company
160+
countries
Customers in
226
on the global fortune 500 list
Culture
Jobs
Investors
Management
History
Blogs
Foundation
Locations
CULTURE
Our culture defines us … it's our DNA. We call it the Lenovo Way and it's the values we share and the business practices we deploy. "We Do What We Say. We Own What We Do." That idea embodies our culture of commitment that drives everything we do.
pioneer
Lenovo Design & User Experience Team Wins Red Dot Award
Learn more >
lead
Lenovo Chairman & CEO Yang Yuanqing Wins the Edison Award
Learn more >
innovate
Lenovo Refines Multimode Tablet With New YOGA Tablet 10 HD+
Learn more >
JOBS
Our team of forward-thinkers and endless tinkerers likes to challenge the norm. Not just by being different. But by being better. Join us and see how different really does work better.
INVESTORS
Results
Results & Presentations
Reports
Annual/Interim Report
MANAGEMENT
Yang Yuanqing is chairman and chief executive officer of Lenovo and was named "Asian Businessman of the Year," in 2014 by Forbes Asia. He was also named one of the world's 30 "Best CEOs" by Barron's in both 2013 and 2014.
HISTORY
Founded in 1984 in a guard shack in Beijing, Lenovo grew to become China's leading PC company, and then acquired IBM's Personal Computing Division, the creators of the first personal computer.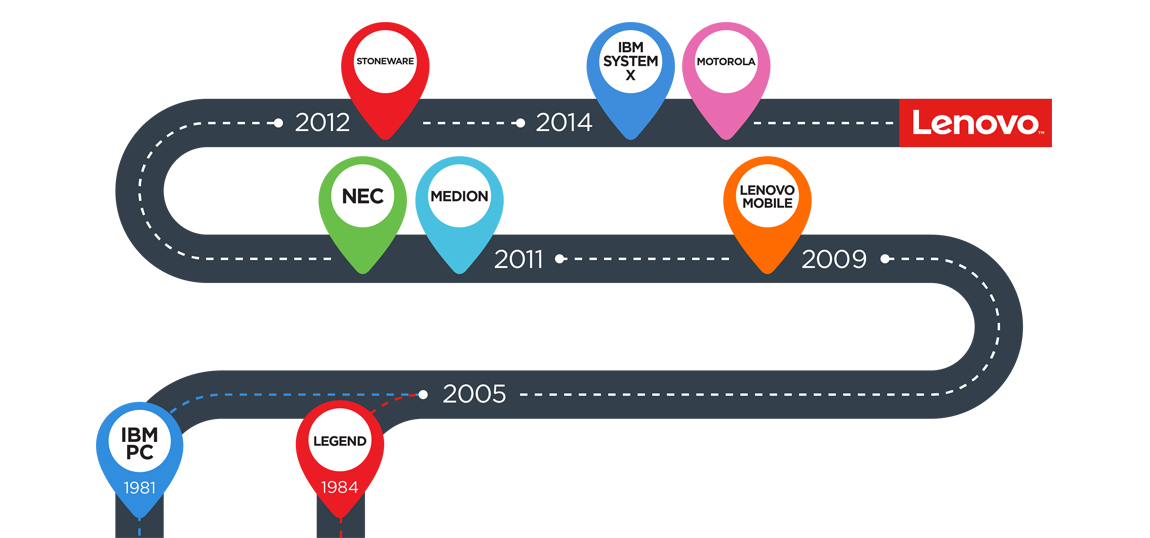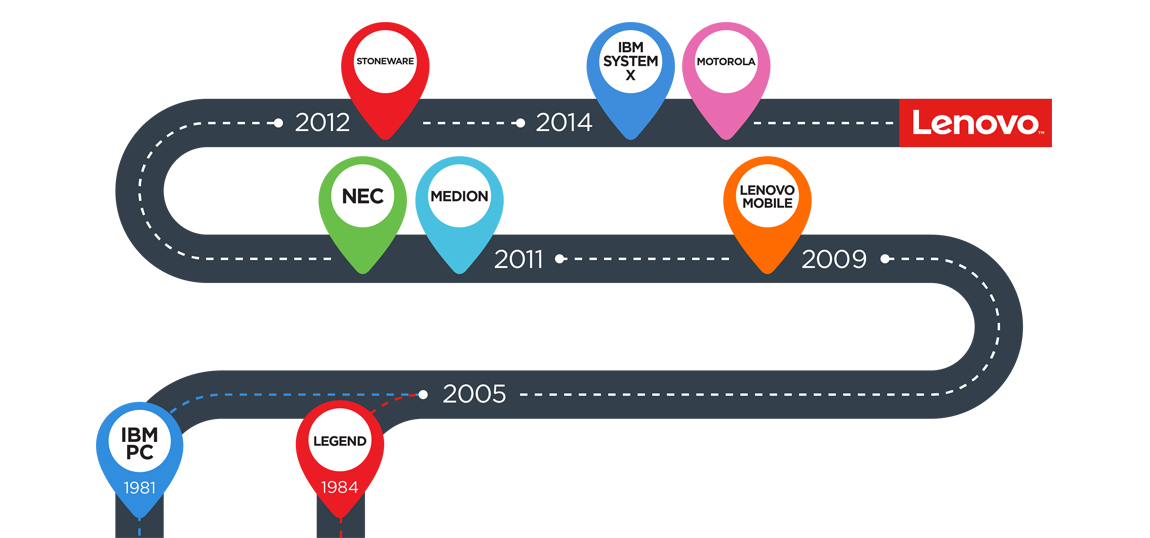 blogs
Design guru David Hill (VP, Lenovo Corporate Identity & Design) shares his musings on the design industry, influencers, happy accidents & genius creations, & more....
Read More >
Whether it's an international industry event, our Do Challenge, or the latest indie rock band featured on the Lenovo Companion app, read about it here...
Read More >
Foundation
We give back to our communities through the Lenovo Foundation, our non-profit, charitable arm.
The Foundation advances STEM Education programs by giving underserved populations greater access to technology and improving communities globally through empowering our employees to make a difference.
LOCATIONS
Truly a global organization, Lenovo has operations in more than 160 countries around the world.
key locations
morrisville
operational center
1009 Think Place
Morrisville, NC 27560
United States
beijing
operational center
Shangdi Information Industry Base
No 6 Chuang Ye Road, Haidian District
100085 Beijing, China
investor relations
23rd Floor, Lincoln House
Taikco Place, 979 King's Road
Quarry Bay, Hong Kong
research center
3-6-1 Minatomirai, Nihsi-ku
Yokohama-city, Kanagawa
220-0012 Japan