You need the best support while equipping you with the skills and experiences to make an impact in your current or future organization.
Lenovo Future Leaders program gives you the opportunity to accelerate your leadership journey with dedicated Deals & Top Discounts on Smart High-Tech.
Buddying up with one of our PCs across Yoga or ThinkPad range to support your Learning Project and invest on your talent!
How it works

1
Verify your eligibility, click on Start Shopping Now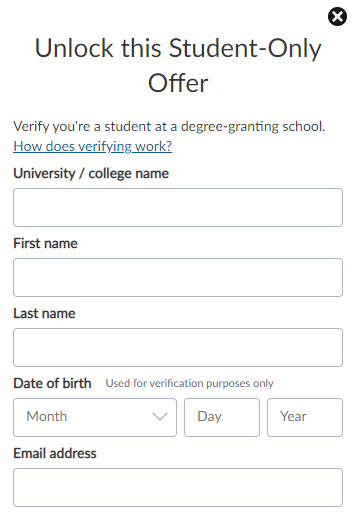 2
Fill Up your information and check your status
3
Explore Lenovo EDU shop. Our prices have already your dedicated discount applied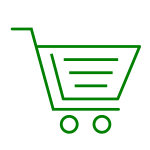 4
Add your PC, Accessories and Services to your cart. Proceed to check out.
WHY TO JOIN LenovoEDU STORE?
Lenovo offers a special discount to Post-graduate & Executive students on their entire purchase.
Just click on the verification button to validate your status and the discount will be automatically applied to the price.
Best Laptops for Post-graduate & Executive Students
Discounts on Student Laptops at Lenovo
Discount is probably the best word heard by many, especially students who need a laptop for educational purposes. A student laptop must have lots of features, from a long battery life and portable size to high quality display and resolution. Not to mention more than enough storage space. But, all of these must be provided at an affordable price to fit in a student budget.
Lenovo have a wide range of devices perfect for students, regardless of their budget. So, you can enjoy using a good laptop without breaking the bank or spending too much money. This doesn't mean that discounted student laptops are of low quality, as Lenovo offers only the best devices at an affordable price.
Here at Lenovo.com students can get access to a wide range of laptops and devices at a discounted price.
Laptop Discounts for Students Being a student means that you'll need a wide range of tech devices, or at the very least a laptop to keep you going while in school. When going back to school or dealing with a damaged laptop, the best thing to do is purchase a new one, but not every student has enough money to buy any laptop they see.
When purchasing a new laptop, the first thing to do is to set your budget before considering other factors. There are many other things you need to look at like the processor of the laptop, display and resolution, hard drive and storage space, how long the battery lasts, and how big the laptop is. You would also have to think of what you're using the laptop for because this determines the type you need.
Since price is very important when choosing a laptop, getting a discount can be lifesaving. Lenovo's UK LenovoEDU Store offers discounts for students because we know money can be tight as a student.
Lenovo's student discount makes laptops and PCs more affordable and gives you access to high-quality devices that are student-friendly.
Availing of the student discount is very straight forward. Simply shop around on our website, find the best laptop for you, and register for our LenovoEDU Store to access the student discount. Lenovo offers its discounts on a variety of leading laptop series, including the IdeaPad and Yoga, which focus on student-friendly and practical designs.
Some Great Laptop Choices for Students:
IdeaPad Flex: The laptops in the IdeaPad Flex series are multimode laptops that offer versatility and sleek designs, with portability for student friendliness. You can take your IdeaPad Flex laptop when you're on the go, in class or working in a coffee shop.
You can use it as a regular laptop if you please, but because of its versatile design, it can also be used in tent mode as a tablet. With the touchscreen feature, it becomes way easier to enjoy your student laptop.
There's a laptop for you if you're planning on doing basic, everyday tasks like typing documents, browsing the internet, and some entertainment like playing games and watching movies. Or, if you need a high-performance laptop as a computer science student, game developer, or programming student, you would find one in the IdeaPad Flex series.
Everything that you need for the day can be found in the IdeaPad Flex series, from the different ports and connections to the versatile design and portable structure. So, you can purchase this fantastic laptop brand from Lenovo today at a student discount.
Yoga 2-in-1 Laptops The student discount can also be used on Yoga laptops, which come in different shapes, sizes, features, and prices - all at a discount. Yoga laptops are known to be widely inclusive, which means that students can also benefit from using either the 2-in-1, Slim, or All-in-One laptops.
If you need a laptop that can be transformed into a tablet, especially for versatility and portability, the Yoga 2-in-1 models are a perfect choice. But, for sleek and space-saving designs, you can go for the Slim. There are also All-in-One desktops that can be used by students in need of high-performance laptops.
Yoga laptops are known for offering a variety of features that make them attractive to students, like their powerful processors that allow for multitasking, and the long battery life which makes it easy to use the device without charging throughout the day.
You can also expect a few smart and time-saving features on these laptops, and beautiful display options and graphics. As for sound, Yoga laptops also excel in this aspect. When you combine all of these in a durable and lightweight case, you get a high-quality laptop that you can use for a long time. You can enjoy these laptops at a discounted price at Lenovo.com.
Why should students buy at Lenovo.com? We have a deep selection of back to school laptops, desktops, tablets and more for students. Our laptops are designed to give you the versatility and durability to take your laptop into the classroom or enjoy it at home for entertainment and gaming. Need accessories? We offer a wide selection of accessories and software that will help you complete your study space. Buying the best laptop school for you doesn't have to be complicated. While also staying within your budget, parents and students can find helpful tips on how to choose the right computer for school needs in the student FAQ section. Or how about checking out our gaming for students laptops that can go from school PC to gaming rig easily. And remember, Lenovo offers free shipping on all orders and easy returns.
Still not sure where to start? Our Student Laptop Buying Guide walks you through all the things you need to know when buying a laptop. Get the rundown on RAM, storage, and more, so you can make the right choice.
Shop for the best student laptop deals Save on the PC you want with today's laptop deals. Find the best deals on the latest laptops and newest tech, available exclusively on Lenovo.com. Get even more off a new system with stackable eCoupons and student discounts.
So, take a look around. You might just discover the laptop of your dreams. Shop for a cutting-edge laptop, desktop, tablet, and more you can rely on for years and that doesn't break your budget.
Get Your Student Discount Today!
Now that you know all about the Lenovo student discount, nothing is stopping you from getting yours. You can get access to a wide range of laptop devices and accessories, and use them to enhance your schooling experience wherever you are.
Lenovo also features different accessories for students to use and increase the performance of their laptop, like noise cancellation headphones, sleeves, and Bluetooth speakers from Yoga. The process of getting your Lenovo student discount is super straightforward. Just register for the LenovoEDU Store, shop as usual and use your student ID to get the discount.
You can benefit from the student discount easily and reduce the amount of money you spend on tech devices. Just check out Lenovo.com and get shopping!
Digital River Ireland Ltd is the authorised reseller and merchant of the products and services offered within this store.