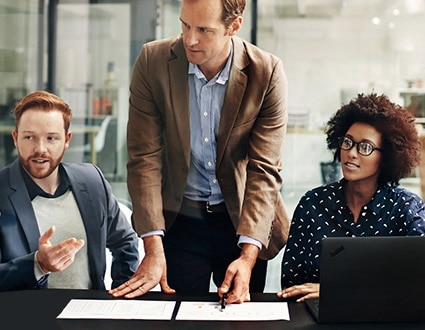 Business Shopping with Benefits
Check in to LenovoBUSINESS for free & save up to 40% right now!
The profit is in purchasing – with LenovoBUSINESS! Get access to exclusive offers, special B2B prices, expert SMB consulting and more. Find out for yourself: LenovoBUSINESS is the best IT shopping address for small companies with big plans: Whether startups, "lone wolves" or small and medium-sized enterprises. Purchase business IT easier, better, more economically. Just give us a call or email us, and you're IN.
#Start-Ups #Freelancer #Self-employed #Sole proprietorships #Founders #Small businesses #Medium sized companies #SMBs
For whom is LenovoBUSINESS & how does it work?
Any business, whether startup, freelancer, one-person company, very small business, small business or midsized enterprise. The main requirement: business customer.
Just call or email us and we'll take care of the details. It is just that easy. No time-consuming registration. No back and forth.
We manage your LenovoBUSINESS purchase for you, and make sure that you always benefit from the best price according to the number of ordered devices. It's as simple as that.
Small companies save Big on IT
Save at least 5%, and that every day. You call/email us and we will make you a competitive B2B offer that will pay off for you. And: Your savings grow with each purchase.
With the B2B Best Price Guarantee you are playing it safe with LenovoBUSINESS. You find a better price on Lenovo.ch within 4 weeks after purchase? We will refund the difference in price.
You shop free of shipping costs and can purchase (depending on your status at LenovoBUSINESS) up to 5, up to 19 or 20+ systems.
Unlock 1:1-Support
Our experienced telephone consultants are there to help you find the right solutions at the right price. Just call 0455 291 039
Questions after the purchase? Our Customer Service will be happy to answer them on 043 50 82831
Even the best technology can give problems. If so, our Technical Support team will help on 044 798 2222
Benefits that grow as your business grows
SAVE 5% EXTRA

Free entry starting with the purchase of two devices.

Save an additional 5% as PRO from the very first purchase when purchasing two to five products.

SAVE 10% EXTRA

You are purchasing between six and 19 units? Welcome to PLUS status!

From here on you save even more: a full 10% extra.

SAVE 15% EXTRA

You are purchasing 20 devices or more? You have reached the top and are unlocked for ELITE status.

From here on you save rewarding 15% extra.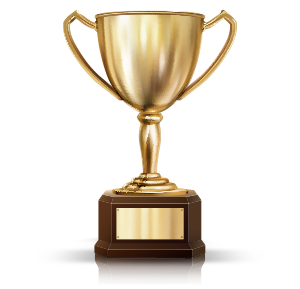 Lenovo is the global PC market leader*. We know what ambitious entrepreneurs & businesses need to succeed: reliable, innovative, leading-edge technology that does what it's supposed to do. Solutions that fit their needs. Technology that doesn't cost more than it has to. We help small companies to realize big plans and to grow. Benefit from our more than 35 years of experience with business IT. And from your price advantage with LenovoBUSINESS.
* Lenovo is the world's No. 1 in the PC market according to IDC. Source: Lenovo: International Data Corporation (IDC) Worldwide Quarterly Personal Computing Device Tracker, article dated April 13, 2020
LenovoBUSINESS Bestprice Guarantee
As a client of LenovoBUSINESS, you want to be absolutely sure that you always get the most favorable price? Well, you can! If you find a better price on lenovo.ch 4 weeks after the purchase, we will refund the price difference.
Thinkpad X1 Carbon
The toughest laptop on the market with security tools to you help protect your business. Purchase through LenovoPRO to unlock you exclusive pricing.
BUY NOW
LenovoBUSINESS exclusive: 20% off monitors & more
In addition to your basic discount depending on your status, we offer you a 20% discount on monitors, desktops and accessories for a short time. Perfect your working environment at a B2B bargain price!