Features
Modern design for the contemporary home
The Lenovo Q24i monitor's slim, sophisticated design, enhanced with near-edgeless bezels and discreet cable holders, means it looks great in any room. VESA-compatible slots make it easy to hang directly on the wall. If you prefer it on a desktop, the stand tilts so you'll always have a comfortable viewing experience.
16+ million colours
The Lenovo Q24i monitor uses 24 bits of information for every pixel—which gives it a range of more than 16 million colours. Combine that with its best-in-class 1,000:1 contrast ratio to enjoy crisp, vivid, and detailed visuals. And watch in comfort thanks to TÜV Eye Comfort technology, which filters out harmful blue light.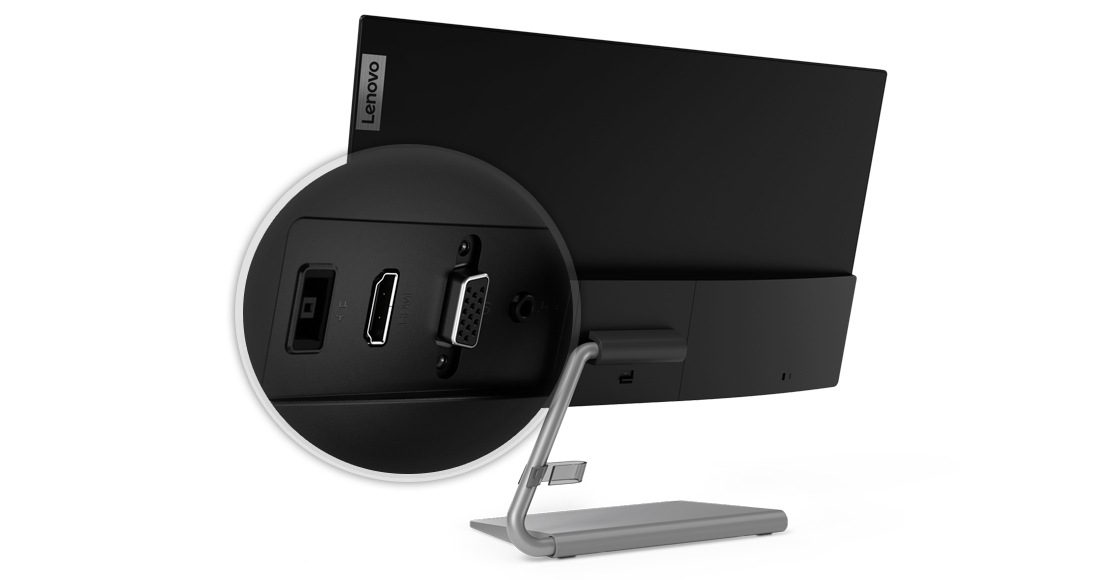 Built to get things done
The Lenovo Q24i monitor doesn't just look great—it boosts your productivity. Dual speakers and high-quality audio turn your home into a conference room. And HDMI and DP ports ensure that you can connect easily without having to hunt down cables.