Epic frames for your favorite games
Select a game title to see what breathtaking visual experiences await you
Apex Legends

GTA V

Monster Hunter World

Battlefield V

Call of Duty: Modern Warfare

League of Legends

Witcher 3

Rainbow Six Siege
Show benchmark disclaimer
Game performance is estimated by UL based on the 3DMark benchmark test results for each system. The figures provided represent the typical frame rate for each game is frames per second (FPS). Frame rate is affected by many factors such as settings, clock frequency, component temperature, and software load and may vary for each game. Software changes such as Windows updates, driver updates, and game updates may affect performance. Some systems may perform more consistently than others.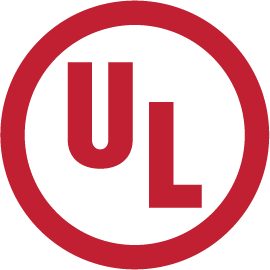 Gaming with Lenovo
At Lenovo, we're diehard gaming fans with a focus on the future. We understand PC gaming, consoles, and accessories like no other brand. We've designed our gaming rigs for all players, from casual gamers to eSports teams who want to stay competitive without spending a fortune. Whether you've got $500 for an entry-level gaming PC or $2,000 for a premium gaming rig, we'll keep you in the game. With free shipping on all orders, you can be sure you're getting the best deal on a gaming laptop, desktop computer, or console.
Gaming laptops and desktops FTW
Designed for the modern gamer, Lenovo Legion gaming computer offer a finely tuned gaming experience that handle the latest PC games with ease. Whether you're a professional eSports player, or a casual gamer that enjoys a little escapism after work, Lenovo Legion delivers.

You can spring for a prebuilt gaming PC if you're wanting to get your frag on as soon as possible, or, you can get a custom gaming PC that's tailored to your specific needs and style of play. Either way, you'll have the latest tech to keep you on the path to victory.

Some gamers require a laptop that's up to spec for new releases, but doesn't scream "gaming PC" like some of the flashier models out there. The Lenovo Legion 5 laptop series is tailor-made for your everyday life. Modern, sleek, and ultraslim, a Legion 5 gaming laptop is a total sleeper that you can bring to work or school. When it's time to play, these PCs carry some serious gaming power for running the latest titles – including VR-ready laptops for AR/VR games.

PC gamers will love our Legion 5 Series and Legion T Series gaming desktop towers, which offer top-of-the-line performance with plenty of style. With impressive built-in lighting effects, innovative cooling systems, and a tool-less design for easy upgrades, this is desktop gaming for the 21st century. And if you're searching for a new gaming desktop, don't forget a complementary monitor, like one of our top curved monitors for gaming, the Legion Y44w-10, that puts you right in the center of the action.
Gaming computers optimized for Apex Legends
Forge your path to battle royale glory with Lenovo Legion gaming desktops, gaming laptops, and Apex Legends. Lenovo has partnered with EA and Apex Legends to ensure that our gaming desktops are optimally tuned for performance when you need it most. After all, you've only got one (or two) shots at snagging the elusive crown of champion each match. Legion gaming computers are packed with only the latest tech to ensure your next shot isn't interrupted by poor performance. So, find your Legion gaming PC, and find your way to victory.
Custom gaming PCs on a budget
If you're on a budget or want to explore beyond our dedicated Legion gaming line, Lenovo IdeaPad gaming laptops are another great choice. The customizable IdeaPad Gaming Laptops can be built to order, starting in the low $1000s before instant savings and eCoupons.
So much power. So many possibilities
Max out your settings, dive into the details, and experience buttery smooth gameplay on a Windows 10 gaming PC. Not only do you get the power and innovation you need to handle graphics intensive gaming, but the Windows 10 open platform gives you access to the most full fledged AAA PC games and esports titles from Steam, Epic Games, and Origin. And whether you're budget conscious or ready to throw down for a beastly Windows 10 gaming PC setup, you'll have a variety of PCs to choose from1 . 1PC hardware requirements may vary for games on Windows 10.
Lenovo FPS tool
Need to know if your gaming PC is up to snuff? Lenovo's quick and easy FPS tool helps you learn if the power packed inside your gaming box is enough to run the latest PC games. Run the Lenovo FPS tool and get instant results that will detail your max frames per second on top games like Fortnite, Apex Legends, and Call of Duty: Modern Warfare.
Video gaming on consoles
Lenovo has launched a huge selection of best-selling products from top brands, now available on our online store, that includes the latest gaming consoles from Microsoft, Sony, and Nintendo. Whether you're a serious gamer in the market for a PS4 Pro, or want to do some Xbox gaming, or a casual player looking for some after-school fun on the Nintendo Switch, we have video gaming consoles available from every major gaming brand.
AR/VR for total immersion
If you want to truly experience the future of video gaming, our selection of AR and VR accessories will transport you to a virtual world. With next-generation lenses and other optical innovations, products like the Oculus Rift S VR headset and HTC Vive VR headsets keep you in the game, no matter which direction you're facing. We invite you to learn more about VR gaming, VR-ready computers, and other accessories in the Lenovo FAQs.
Computer gaming gear for avid players
You probably already know how crucial it is to find gaming accessories that fit your style of play. That's why we developed Lenovo Legion PC gaming accessories. That's why we developed Lenovo Legion — the best in PC gaming accessories. We offer fully backlit gaming keyboards (like the Lenovo Legion K500 Mechanical Gaming Keyboard) and a selection of gaming mice, so that you can take on the competition. You can also find a top-of-the-line gaming headset, like the Legion H500 Pro 7.1 Surround Sound Gaming Headset, to ensure nobody sneaks up on you in the heat of battle. By equipping yourself with Lenovo's PC gaming accessories — including monitors, mice, and keyboards — you'll be ready to tackle the final boss.
Legion Ultimate Support
Lenovo's tight-knit gaming community is made even stronger with Legion Ultimate Support, a 24/7 resource that's designed for gamers. Members gain access to round-the-clock technical support, assistance with hardware and software optimization, and much more. We're happy to offer our gamer-centric knowledge and hardware expertise, any time of day (or night).
Shop Lenovo Gaming
We've expanded our online store with a variety of popular gaming brands — including Corsair, Razr, HyperX, and Logitech Gaming. We also have dozens of popular PC games on sale in our Legion Game Store. Lenovo is now your destination for the latest computers, gear, and all things gaming.
Gaming computer financing
Shop gaming PCs now and pay later with Lenovo financing options that help you get that critical upgrade right when you need it. Gaming laptop finance options also available!
Curved gaming monitor
Lenovo Legion has curved gaming monitors that place you central to the action like no other. These wide or ultrawide gaming monitors offer increased viewing areas while subtly curving that additional horizontal screen space into your viewing range – so that nothing on screen escapes your attention, or your wrath. Check out one of our best curved monitors for gaming, the Legion Y44w-10 gaming monitor, if you're outfitting the ultimate game room. It's ultrawide HDR panel is stunning and expansive at 44 inches.