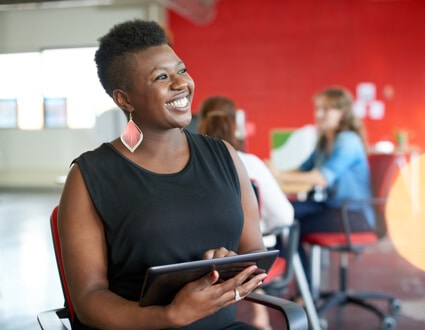 Save up to an extra 5% on Think PCs & Servers.
Plus, unlock business financing.
Earn Business Savings
Save up to an extra 5% off, every day
Earn more savings as you spend
Gain early access to Lenovo's best sales
Unlock 1:1 Support
Get advice from our Small Business Specialists
Enjoy 1 year of free Think Premier Support
Save 20% off Services, every day
Easy returns
Simplify Your IT
Manage company info & devices from one account
Order faster with 1-click reorder
Streamline purchasing with business financing
Benefits grows as your business grows
Join for free, no minimum spend

Save up to an extra 5% on Think

Purchase up to 10 systems per order (+5 from Lenovo.com)

Unlocks after $10K annual spend

Save more than the PRO tier ($$)

Purchase up to 25 systems per order (+20 from Lenovo.com)

Unlocks after $50K annual spend

Save more than the PLUS tier ($$$)

Purchase up to 50 systems per order (+45 from Lenovo.com)
Shopping for yourself? ID.me has you covered with personalized Student, Teacher, & Military savings.
Learn More
ThinkPad & Premier Support
You need a PC. We've got the #1 business laptop. Purchase a ThinkPad through LenovoPRO and unlock 1 year of free Premier Support.
JOIN & SAVE
Customer Story: InterEcho
Your tech is more than just a bunch of devices - it's the lifeblood of your company's productivity. Partner with LenovoPRO today.
SIGN UP
Microsoft 365 For Business
Stay productive, wherever you are. Microsoft 365 includes Office, cloud services, and advanced security. Join to buy or call 866-426-0911.
LEARN MORE
The LenovoPRO "Price Match Guarantee" ensures LenovoPRO customers always receive the best available price from Lenovo. Find a better price on lenovo.com the day of your purchase and we will match it!
*Extra 5% offer does not apply to doorbusters with a featured eCoupon. Business financing requires approval by Lenovo Financial Services. To apply, visit here.
At LenovoPRO, we're always open for business. Our membership program helps companies save money with preferred pricing on Lenovo products, so you can enjoy the best deals on PCs and accessories, 24/7. Plus, we're excited to offer special business-grade financing and limited-time deals for LenovoPRO members. Whether you're investing in a new array of Lenovo business laptops, or you're seeking a better option for future expenses, we have flexible solutions that grow with your organization.
We're here for you
Our team of small business specialists is here to answer your questions, whenever you need answers. PRO membership includes premium support for all Lenovo products, as well as special leasing options like our Device-as-a-Service (DaaS) subscription model – which bundles all your IT expenses into a single monthly fee. With LenovoPRO, the day-to-day gets so much easier to manage.
Keep tabs on expenses, fast
Designed around a single administrator account, PRO membership allows you to track spending across your business with just a few clicks. In fact, account admins can create a custom catalog for other employees to browse when buying a new rig for the office. Moreover, admins can also manage the company's Office 365 licenses from the same account. And when it's time to pay, you can save payment methods for co-workers to use so that the checkout process is seamless. Ultimately, we want to be a trusted partner for your business, so that you can focus on more important things than buying a computer.
PRO Membership
Signing up for LenovoPRO is free, and our 3 membership tiers are designed around your business size. For instance, every PRO member is able to purchase up to 10 of a single item, while still enjoying our preferred business pricing and financing. You can enjoy premium customer support from our small business specialists, manage your team from an administrative account, and reorder items with a single click.
PRO+
Once your company's annual spend exceeds $10,000, you'll automatically be upgraded to our PRO+ membership. PRO Plus members enjoy even lower prices on business purchases, and the maximum item quantity for these special discounts is increased to 25.
PRO Elite
And finally, if your business spends more than $50,000 annually, you join the elite. PRO Elite members are eligible for the best business pricing on our entire inventory, and they can purchase up to 50 of any item at these incredible prices.
The best price, guaranteed
Whether you're upgrading the entire office or outfitting a new hire, LenovoPRO stands by its "Price Match Guarantee". Every PRO customer is guaranteed to receive the best available price on Lenovo.com. If you find an exclusive price somewhere else on our site when you make a purchase, we promise to match it.
Ready to take your company to the next level? Join PRO for free to access the best business pricing on Lenovo.com, guaranteed. Our small business specialists are just a phone call away ¬– call (866) 426-0911 to learn more.
Work from home support
Working from home has never been easier with the amount of supportive technology now available for your home office setup. However, working remotely does still present some unique challenges. Lenovo's work from home guide details many critical considerations whether you're just getting started, or have been working at home for some time.
Remote workforce management
As an employer, you may be managing from a different position than your predecessors. As work forces shift their duties to the home, those in charge must manage and delegate from a distance. And what many employers will consider a top priority is ensuring their employees have the technology they need to be proficient in their responsibilities in their home office.
Lenovo deals on business PCs & computer accessories are a great start to outfitting your remote employees. Combine these business deals with up to an additional 5% off Think products through your FREE LenovoPRO membership, and you'll see the savings really start to add up.
Lenovo is your one-stop shop for any home office need. Prepare your employees for remote work success with the latest tech, like laptops for business, Lenovo ThinkVision business monitors, laptop docking stations, keyboard and mouse combos, and webcams and headsets for all those important conference calls. We even offer home office furniture!
LenovoPRO also makes management and maintenance of your tech easier for managers and employees with exclusive one-on-one technical support from our specialists.
Business computer financing
Work today. Pay tomorrow. Lenovo's flexible computer business financing options can help you finance the latest tech. Business laptop finance options can help get premium business tools – like the latest ThinkPad laptops – to you or your employees without delay. Many other PC on finance options are also available!