For all of us
We are ambitious, inventive and sometimes even a little distracted. And that's ok! Yoga is made for all of us and will always help you be your best.

Bold innovation
Powerfully immersive sound in every mode
Our Yoga 900 line advances 2 in 1 technology with the world's first rotating sound bar, expertly crafted to deliver truly immersive sound. Thanks to the 3D-surround audio of Dolby Atmos®, Yoga elevates your entertainment to new heights.
Forget your password?
Yogas are engineered to think smart so you can focus on what matters. Passwords: Optional. Use your face or fingerprint to securely sign into your Windows PC with Windows Hello (facial recognition IR cameras available on select models.)
Design & craftmanship
Tactile luxury
Yoga laptops are as stylish as you are, offering unique finishes including sleek metal, leather, and fabric for a more tactile experience.
*Coming Soon
Ever sleeker
Our designers and engineers strive for ever thinner and lighter designs, with precise attention to detail that ensures not a single millimeter is wasted. With models starting under 3lbs/1.36kg, Yoga laptops are designed to go anywhere.
Stylish & tough
As Yoga continues to drive ultraslim design toward ever sleeker profiles, precious aluminum alloy plays an essential role. Thanks to its lightness and durability, metal provides the perfect foundation for a premium build. Achieved with precision-stamped, all-aluminum construction, Yogas offer both design and substance.
A mode for every mood
Crafted from aerospace-grade metal, Yoga 2 in 1 laptops offer smooth, stable 360° rotation as you transition from tablet to laptop mode and back.
Premium Experience
Introducing Intel® Evo™ platform
Exceptional experience, anywhere. The perfect combination of responsiveness, battery life, and stunning visuals, Yoga laptops set the bar for advanced mobile performance. They're also equipped with a range of smart features that will streamline your day.
Seize the day with the power of AI
Do more for longer, with AI-powered Intel® processors and an optimized battery that dynamically reacts to your needs to extend power by up to 20%. You'll never feel anchored to an outlet. And when you do need a boost, 15 minutes plugged in will buy you an extra few hours of battery life.
Life's better in 4K
See every detail in more accurate colors than ever before, with up to 4K resolution on a VESA400 HDR display optimized with microborders and the brilliance of Dolby Vision™. With up to 500 Nits of brightness on select models, Yoga laptop and desktops offer enhanced viewing in any environment.
Think it, ink it
Yoga 2 in 1 laptops combine world-class craftsmanship with thoughtful design that puts your experience first. Innovative features are built directly into the chassis, including the Yoga C940's garaged digital pen that charges in its compartment for handy access. You'll never lose your pen—or an idea—again.
Choose your Yoga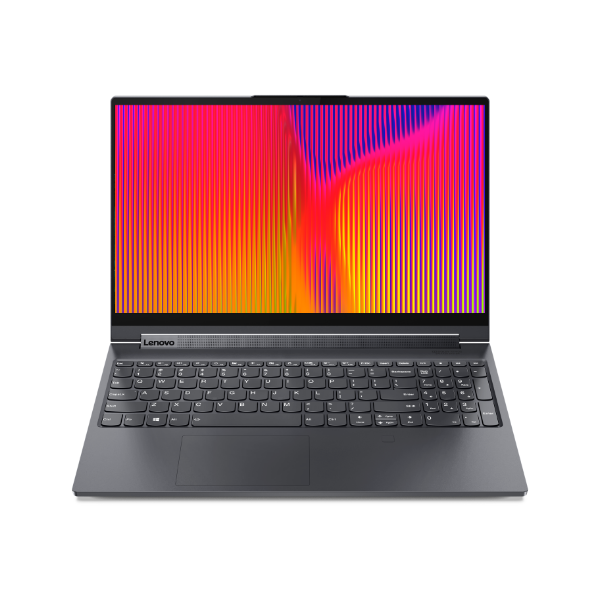 2 in 1 Laptops
Lead by example with innovative, exquisitely crafted 2 in 1 laptops packed with smart features
Shop Laptops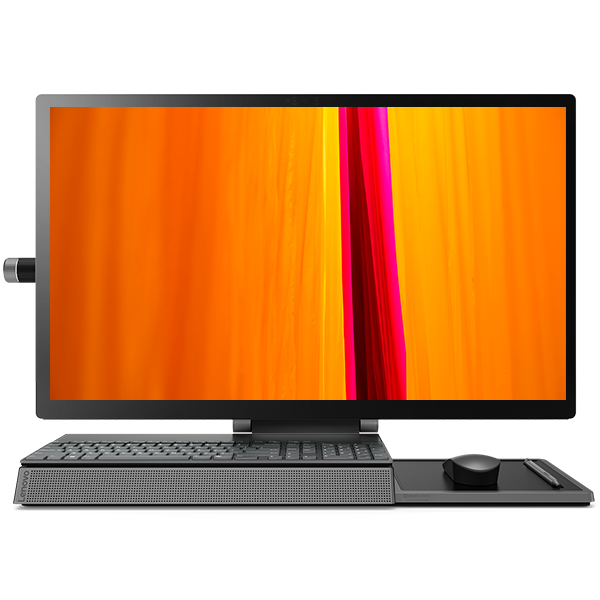 All in One Desktops
Stylish, innovative all in one desktops engineered to amplify your creativity and productivity
Shop Desktops
Lenovo Yoga
A LenovoYoga laptop offers a premium experience for work, creativity, and everyday use.Designed with a unique 360 degree hinge that allows the screen to fold backwards, it has four modes laptop, stand, tent, and tablet mode. Stylish, powerful, and innovative, this PC adapts to any work or home space.
If you're looking for versatility, a Lenovo 2 in 1 PC offers the best of both worlds. Our touchscreen laptops are thinner, lighter, and stronger than ever before and provide tremendous flexibility for designers, illustrators, and other business professionals. The Yoga also offers the world's first rotating sound bar that lets you enjoy 3D-surround audio while in laptop or tablet mode. Select Yoga 2 in 1s feature an Intel® Evo™ Platform equipped with a powerful 11thGen Intel® Core ™ processors.
2 in 1 laptops
The Yoga 2 in 1 combines a laptop and tablet into one versatile device. In today's everchanging workplace, it lets you be flexible and productive anywhere.
You can flip the laptop screen backwards set it on a desk like a picture frame. When paired with a full-sized keyboard and mouse, you suddenly have an all in one computer and a convenient keyboard/mouse to get work done.
While in tablet mode, your 2 in 1 can serve as the ultimate sketchbook for creative ideas. You can draw on it with a digital pen, which offers more than 4,000 points of pressure sensitivity. It feels like you're putting a real pen to paper.
Want to learn more about what a 2 in 1 can do? Check out our handy resource that breaks down the many advantages of 2 in 1s .
Yoga Desktop
The Yoga desktop provides a tailored desktop experience for artists, engineers, and anyone who works with a digital pen. Designed with a 27" 4K tilting display, our AIO desktop provides the perfect canvas for drafting and illustration.
Flick the content creation dial and switch between your favorite drawing tools, while continuing to sketch with your other hand. Built with premium Intel® Core™ processors, AMD discrete graphics, and a robust Dolby Atmos® speaker system, you'll have the tools to accomplish any creative project.
Yoga Smart tablet
Maybe a tablet is more your style. Well you've come to the right place. The Lenovo Yoga family also features the Yoga Smart Tab Tablet that doubles as a hands-free smart-home hub.
Accessories
Having the right accessory tools for your new Yoga 2 in 1 laptop, desktop, or tablet customizes your computer to your specific needs, whether it's for work or entertainment. At Lenovo.com, we offer Yoga and PC accessories and have great sales on items on your must-have accessories list.
Best deals on Yoga PCs
Don't wait if the Yoga PC you've been eyeing is finally on sale— many of these laptop sales are time-sensitive or available while supplies last. We do offer special discounts for students, military, and more.
Lenovo eCoupon codes
Looking for more ways to save? Our Lenovo coupon codes deliver deep discounts on top Lenovo products. Just click ADD TO CART on any product listed with a Lenovo eCoupon and the savings will apply automatically at checkout. No doubt, the best place to find trusted quality 2 in 1 laptops and All in One desktops is Lenovo.com