Meet the Family
Multimode kickstand design allows you to enjoy in multiple modes whether you're lying down or standing up
Dual JBL Hi-Fi speakers are boosted with amplifier & optimized by Dolby Atmos®
Doubles as a smart-home hub keeping you hands-free
Starting at:
{prices.currencySymbol}{prices.startingAtPrice}
Shop Now
Desktops
Yoga A940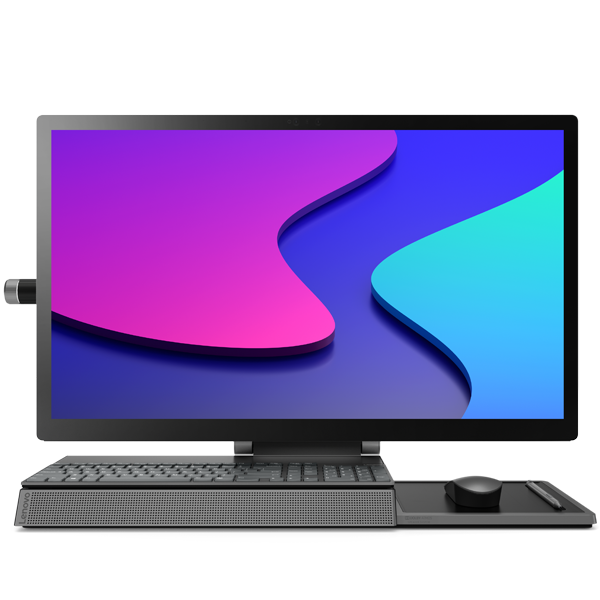 27" all-in-one desktop for creators
Dazzling 4K display
Pen support and content creation dial
Starting at {prices.currencySymbol}{prices.startingAtPrice}
Shop 27"
Lenovo Yoga
Yoga laptops and all-in-one desktop computers offer a premium experience for business, creativity, and everyday use.
Designed with a special hinge that allows the screen to fold backwards into a tablet mode, Lenovo 2 in 1 PCs offer the best of both worlds. Thinner, lighter, and stronger than ever before, this laptop category provides tremendous flexibility for designers, illustrators, and other business professionals. Offering the world's first rotating sound bar, you can enjoy 3D-surround audio while in laptop or tablet mode.
Our ultra-thin laptops are ideal for business travel, but they still offer 10th-gen processing power and incredible 4K displays. Many of our laptops also boast touchscreen functionality and a rotating sound bar. With a Yoga Ultrabook, you don't need to sacrifice performance or style.
Finally, Yoga all-in-ones provide a tailored desktop experience for artists, engineers, and anyone who works with a digital pen. The tilting 27" display makes it easy to draft ideas on the screen, while the second set of speakers offers powerful sound in any mode.
What are 2 in 1 laptops good for?
Most people know that a 2 in 1 combines a laptop and tablet into one versatile device, but how does that work in practice? There are so many amazing things you can do with a 2 in 1 that don't seem obvious. Here are just a few benefits of these multi-functional laptops:
Flipping the laptop screen backwards will allow you to set it on a desk like a picture frame. When paired with a full-sized keyboard and mouse, you suddenly have an all-in-one computer and a much better keyboard/mouse to get work done.
While in tablet mode, your 2 in 1 serves as the ultimate sketchbook for creative ideas. You can draw on it with a digital pen, which offers more than 4,000 points of pressure sensitivity. It feels like you're putting a real pen to paper, and the creative potential is limitless.
A 2 in1 also works exceptionally well as a virtual assistant. You can use the 2 in 1's built-in microphone to queue your favorite music, search for recipes, and check the weather.
Want to learn more about what a 2 in 1 can do? Check out our handy resource that breaks down the many advantages of 2 in 1s.
Are all 2 in 1's touchscreen?
Yep! Technically, your laptop needs to have a touchscreen to be called a 2-in-1. Some 2 in1 laptops are designed with a 180° hinge, while others have a traditional laptop form factor or a detachable keyboard. Every Yoga 2 in 1 laptop is crafted with a highly durable hinge that allows you to transition seamlessly between a laptop, tent, stand, or tablet. No matter the mode, you always have full access to the touchscreen.
Many ultrabooks include touchscreens as well, but not all of them do. If you prefer a high-performance laptop with a traditional design, you might want to look at our ultra-thin laptops rather than going for a 2 in 1.
Do 2 in 1 laptops have USB ports?
The best 2 in1s are designed with the full functionality of a traditional laptop. Generally, a 2 in 1 will have a thinner shape that allows for tablet mode, while also having multiple USB ports, an audio jack, and a slot for your digital pen. Many Lenovo 2 in 1 laptops also have a built-in fingerprint reader for the most secure log-in to your accounts.
Our entire Yoga lineup is designed with plenty of ports, so that you can connect your favorite peripherals and accessories. For instance, the Yoga all-in-one desktop includes USB 3.1, Intel® Thunderbolt™, HDMI, and 4 USB 3.0 ports.
Who are ultra-thin laptops designed for?
Some users prefer a slim, portable laptop that they can carry easily on the go. If you travel often and want to reduce your cargo load, many of our ultra-thin laptops weigh less than 3 pounds and don't compromise on quality. They also feature our revolutionary Dolby Atmos® sound bar hinge, which provides immersive, three-dimensional sound in a portable package. Our ultra-slim laptops are crafted with sleek, aluminum chassis, vibrant 4K displays, and the latest Intel® Core™ processors. It's the ideal machine for power users and media lovers.
Who are all-in-ones good for?
Creative professionals need a computer that's tailored for productivity, and our all-in-ones offer an incredible pen-to-paper experience. Designed with a 27" 4K tilting display, our all-in-one desktop provides the perfect canvas for drafting and illustration. Flick the content creation dial and switch between your favorite drawing tools, while continuing to sketch with your other hand. Built with premium Intel® Core™ processors, AMD discrete graphics, and a robust Dolby Atmos® speaker system, you'll have the tools to accomplish any creative project.
Which is better: tablet or laptop?
Tablets are typically lighter and less expensive than laptops, but they don't come with a keyboard/mouse interface. For many people, working on a virtual keyboard can be a frustrating experience, so it's nice to have the option of a physical keyboard with a laptop. Generally, laptops come with faster processors, more RAM, and larger hard drives than a tablet as well. If you're looking for a full-fledged computer, go for a 2 in 1 or ultrabook with multi-touch. If you want a lightweight alternative to a laptop, you might prefer a tablet.
Want to learn more about the features that distinguish tablets and laptops? Check out our in-depth resource comparing tablets vs. 2 in 1s.
The best deals on Yoga PCs & accessories
Don't wait if the Yoga PC you've been eyeing is finally on sale — many of these laptop sales are time-sensitive or available while supplies last. We now offer a wide array of gear and accessories to go with your new Yoga rig, available from respected brands like Canon, HyperX, and Logitech. Take even more off new gaming tech with our seasonal sales and special discounts for students, military, and more. No doubt, the best place to find trusted quality laptops, 2-in-1s, and all-in-one desktops is Lenovo.com
Lenovo eCoupon codes
Looking for more ways to save? Our Lenovo coupon codes deliver deep discounts on top Lenovo products. Just click ADD TO CART on any product listed with a Lenovo eCoupon and the savings will apply automatically at checkout. Don't miss these Lenovo promo codes as they may not last!