How Do I Build a Custom Laptop?
Anyone can "build" a custom laptop. This is because you're not constructing or assembling it yourself, but rather ordering a system that will be built to your specifications. You won't need so much as a screwdriver!
Can I Configure My Own Laptop?
Nearly every laptop manufacturer offers the ability to configure new systems with specific processors, displays, hard drives, and more. Building a custom laptop is a great option when available preconfigured models lack certain features or functions, or you just want a little more out of your system.
Most PC users are familiar with these preconfigured and build-your-own options, and the "Buy Now" or "Customize and Buy" messages that accompany them, but is one approach better than the other? As usual, it depends.
Should I Buy a Preconfigured or Customized Laptop?
How much do you value the additional features and upgrades that can be added on to a custom system? If you're hands on and all about the latest specs, building a custom laptop may be the better option. How quickly do you need your new laptop? If you need a computer now, then the faster process of buying an out-of-the-box laptop may be better. These types of questions are important to ask when deciding on whether to build your own machine.
Difference Between Store Bought and Custom Laptops
Preconfigured laptops are built in bulk with specifications fit for a variety of uses and applications, and sold directly on store shelves or manufacturer websites. Buy a preconfigured laptop, and you can start using it immediately when you get home or after the next package delivery truck arrives.
Custom laptops are built on the same frames and with the same underlying technology as pre-built models, but can be modified to meet your specific needs by selecting optional processors, displays, hard drives, and so on -- even a different operating system, if there are multiple available. Your new system is then assembled (some popular combinations might be pre-assembled) and shipped within a few days or weeks, depending on the manufacturer.
How Do I Order a Custom Built Laptop Online?
The process of ordering a custom laptop varies by manufacturer. Typically, you'll start by finding the brand and model type that's right for you (say, a thin-and-light model, a high-powered workstation, or a ruggedized system for industrial use). From there, some manufacturers will offer a chance to "Build your own" or "Choose your specs." At Lenovo.com, look for buttons that say "Customize" or similar to start building your own custom PC.
When building your laptop online, you'll be asked to choose the various options. A configurator tool lists all of the customizable parts and prices for the product you selected. These lists will change based on your selected product, as not every aspect of a system is configurable.
In general, you can expect to find options in these categories:
Processor: Select a faster CPU for higher performance, or dial it back to a slower one that meets your needs. A slower processor can cut costs and supply all the power you need for simple tasks.
Operating system: Upgrade to the latest, just-released OS – choose between "Home" and "Pro" versions.
Display: Keep the regular HD display or move up to higher resolution Full HD or Quad HD screen display.
Memory: Add RAM (or different variations of it), so that you can multi-task and run more programs simultaneously.
Storage: Retain the standard magnetic hard drive or upgrade to a fast-booting solid-state drive (SSD).
Other Customization Options
In many PCs, the standard graphics card can be upgraded for better gaming performance. Some systems can be enhanced with fingerprint readers or facial recognition tools for added security. Oftentimes, you can order pre-loaded security software to help protect against viruses, manage passwords, etc., right out of the box. Other features and components that may or may not be customizable on your new PC include cameras, keyboards, batteries, wireless, body color, and more.
Benefits of Custom vs. Preconfigured Laptops
Versatile and easy-to-purchase, preconfigured laptops have earned their place. Manufacturers study user habits to predict the features and price points that will be popular in the marketplace, and millions of satisfied consumers use preconfigured laptops each day. So, if an attractively priced, off-the-shelf system has the features you desire -- or if you're new to buying laptops and aren't comfortable making technical choices -- then go for it and click "Buy Now."
However, there are several advantages to ordering a custom laptop with a carefully selected set of preferred specifications. First and foremost, you get exactly what you want and can tailor the system to how you'll use it, whether for office activities, home and family use, playing games, or whatever. Why pay for preloaded software if you know you'll replace it with programs you like better, or why buy a system with a processor that doesn't support your favorite live-action computer game?
Custom laptops are also a good option if you've found yourself ordering and installing system upgrades after your initial purchase. If you've upgraded in this way, then you're already aware of the different capabilities that can be unlocked with faster processors, high-res displays, and so on. Making those decisions up front and going with a custom-built machine could save both time and money.
Disadvantages to building a custom laptop -- and these are relative, since not everyone will consider them drawbacks -- relate mostly to the additional cost of some upgrades and the time it might take to receive your new system. Faster processors, for example, will almost always hike up the total system price, compared to preconfigured versions of the same model. Although modern supply chain logistics make the manufacturing process faster than ever, custom laptops inevitably take time to assemble and ship, delaying the instant gratification that comes with buying off-the-shelf.
Have more questions? Our Small Business Team is here to help. Talk to a LenovoPro business solutions expert at 1-866-426-0911.

Smarter technology for all
Shop Related Products
Laptop Deals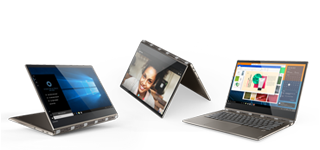 Gaming Laptops
Tablet Deals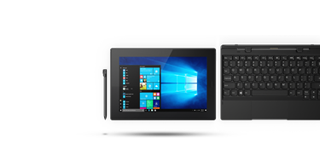 Accesories Deals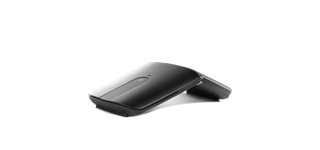 Laptop Buying Guide