Thank you, Lisbon. Until next time.
Thanks for making our first Web Summit unforgettable!
It was an exciting week in Lisbon, packed with intriguing panels and exhibitors who are passionate about being on the forefront of technology.
We would like to thank all the attendees who spent time with us to learn about our company's journey through intelligent transformation and our mission to create smarter technology for all. Relive some of our favorite moments with us.
Smarter Technology for All
Whether it's helping fight climate change with a supercomputer, destroying cancer with precise real-time feedback in the operating room, or feeding future generations through AI, Lenovo is building smarter solutions for things that matter.
We're also making smart technology more applicable to everyday life by integrating it into our products. With smart bulbs, plugs, cameras, clocks, Google Assistant-enabled laptops, and more, we aim to make high quality smart living solutions more accessible.
So, whether you're a parent in need of a streamlined morning routine, a college student who needs to focus better, or a small business owner who needs to be in two places at once, our dedication to smarter technology for all is here for you.
Video Gallery
Diversity in tech. Intelligent transformation. The evolution of the human experience and how it affects customer trends. Relive some of our best moments from Web Summit 2019.
Executive Interview Videos
Onsite Product Videos
City Content Videos
Speakers & Tracks
Tuesday, November 5
1:50p.m. (13:50 – 14:10)

Keynote: Designing for an Evolving Human Experience


Track - Corporate Innovation Summit
Human experience has changed with every leap in technology. Now in an age where leaps in technology happen at an even more rapid pace, how we design for that new human experience requires a new way of thinking and understanding of what technology can do. The future requires us to understand the patterns in data, making technology invisible and co-creating for new solutions. When we do that, we create new solutions that can change the world—revolutionize retail, improve health outcomes, and make manufacturing and industries more efficient. Paul shares his thoughts on how companies have to evolve their own thinking to ensure a better human experience.

Wednesday, November 6
2:00p.m. (17:00 – 18:00)

Keynote: PITCH Semi-final
Thursday, November 7
1:50p.m. (13:50 – 14:10)

Panel: Are Data Rights Human Rights?


Track - Future Societies
Participants:

 Michael O'Flaherty, EU Agency for Fundamental Rights; Regan Ralph, Fund for Global Human Rights


Moderator:

Rani Molla,

Recode
Every major milestone in human history has required an expansion of the definition of human rights. As we enter the 4th Industrial Revolution, it is clear that data rights are just as much a part of human rights as the freedom to control one's own life. For companies like Lenovo, that means we have to think about business models beyond just products and profit but the impact we have on customers. That includes understanding how our desire to better serve them by mining data aligns with their rights to control their own information.
2:50p.m. (14:50 – 15:10)

Keynote: Everything you think about IT is wrong


Track - Auto/Tech & Talk Robot track
In the IT world, we tend to get pretty excited by the latest thing—Agile, AI, Blockchain. But when it comes down to it, that technology that's being hyped won't save your business. At least not alone. When it comes to challenges of the 4th Industrial Revolution where data drives everything, success is not just about taking advantage of the latest technology. It's also about focusing on outcomes that are deeply rooted in your business strategy. Art shares examples from Lenovo's transformation of its IT systems.



Thursday, November 7
Noon – 12:20 p.m.

Panel: Anticipating Trends in Customer Experience


Track - Corporate Innovation Summit
Participants: Nico Gabriel, Sixt; Olaf Lorenz, Konica Minolta
How long does it take to implement a big change in customer experience for a global company? This panel welcomes leaders of multinational giants to discuss how they get to know their customers and what measures they take to make sure they're always one step ahead.

Tuesday, November 5
11:30a.m. – 12.30p.m.

Women's Mentoring Initiative


Women in Tech Mentor Program: We're committed to changing the gender ratio at our events and empowering women across the globe through networking opportunities, mentorship programs, as well as our online women in tech community.


Paul Walsh
Senior Vice President and Chief Digital Officer
As Global Chief Digital Officer (CDO), Paul Walsh focuses on helping Lenovo harness the disruptive technologies fueling intelligent transformation that will shape the company's customer experience for the next decade.
Background
An expert in his field, Paul has nearly 25 years of experience across a variety of roles in highly-respected brands. Most recently, he was Senior Vice President, Platform Strategy & Innovation for Visa Inc. As technology and processes evolve, he ensures Lenovo is able to evolve too, creating an iterative nature of productivity.
Areas of Expertise
Paul focuses on driving improvements to the entire customer experience, from channels and processes to data, operating models, and culture. From the future of healthcare to retail, he speaks to industries of all kinds, examining their ever-changing environments and including Lenovo in the conversation, further fueling innovation and transformation.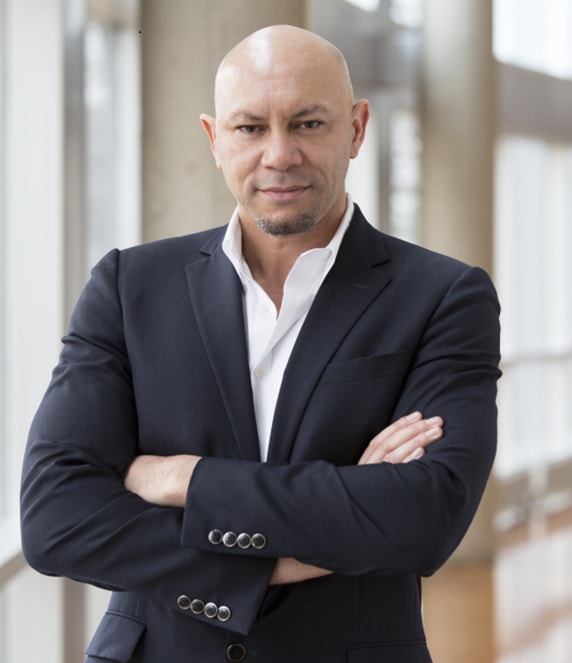 Arthur Hu
Senior Vice President and Global CIO 
Arthur Hu is senior vice president and CIO for Lenovo. He leads the global team that provides information services, manages critical systems to support the company's worldwide operations, and drives technology-enabled transformation for Lenovo.
Background
Arthur has held a series of leadership positions within Lenovo since joining in 2009, covering IT Strategy, Information Security, Enterprise Architecture and Business Transformation, and Digital Go-to-Market Solutions Delivery. Previously, he was with McKinsey & Company and before that he worked in software engineering at a variety of companies, including Amazon.
Areas of Expertise
Arthur focuses on high tech, strategy, and technology management, as well as operational and strategic programs to deliver transformation impact across global organizations. He holds a bachelor's degree and master's degree in Computer Science from Stanford University.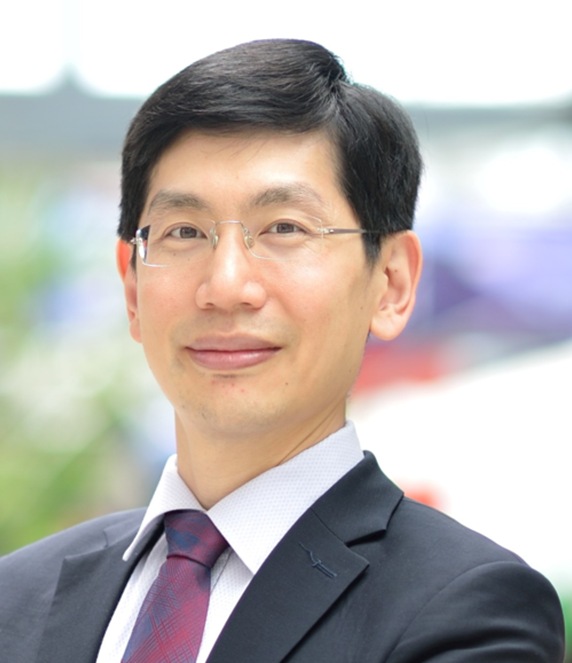 John Gordon
President, Commercial IoT
John Gordon is President of the Commercial IoT Group at Lenovo. His team's mission is to help businesses drive relevant digital transformation by taking advantage of opportunities to leverage computing across their enterprise environments.
Background
John has served in Executive Leadership roles for a number of iconic global companies including IBM, GE, and Bose. As the current President of the Commercial IoT Group, John and his team strive to help businesses drive relevant digital transformation by taking advantage of opportunities to leverage computing across their enterprise environments.
Areas of Expertise
John has vast experience of helping global businesses transform themselves (and their clients) through technology, data, and people. In doing so, he has helped many companies successfully navigate various topics, such as the practical role of AI, the opportunities for industrial IoT, and the emergence of broad-based consumer AR.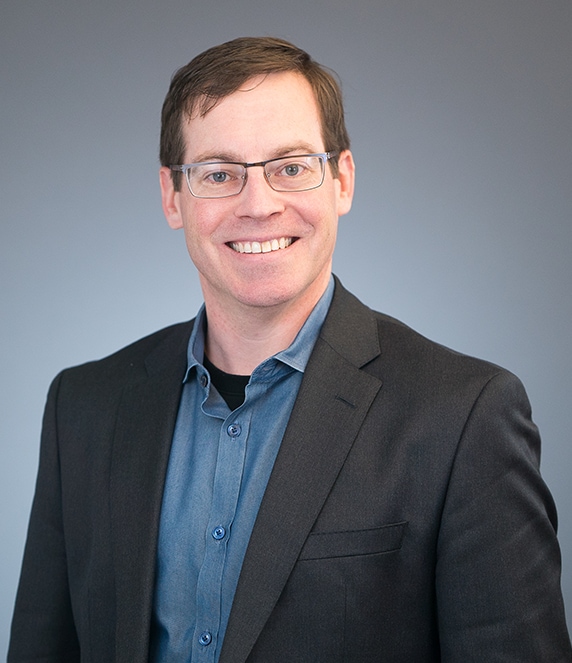 Fiona O'Brien
Chief Channel Officer and Head of EMEA Operations
Fiona O'Brien is Chief Channel Officer for Lenovo in EMEA, as well as Head of EMEA Operations. She is responsible for defining and implementing Lenovo's go-to-market model with its extensive business partner community as well as running the sales operations mission.
Background
Fiona joined IBM Ireland in 1995, where she held various marketing and sales positions. In 2005, Fiona became the General Manager of Lenovo Ireland and, in 2008, she moved into the EMEA Operations team, leading the formation of the Global Account Organization. Prior to this, Fiona ran the EMEA Project Management Office, responsible for driving transformation initiatives.
Areas of Expertise
Fiona has a proven track record in strategic development, operational management, and financial planning. She a holds an advanced diploma in marketing from Dublin Institute of Technology, as well as a bachelor's degree in business management from Trinity College, Dublin.