Smarter powers the data revolution | Lenovo

Smarter is powering the data revolution
Lenovo addresses the explosion of data being generated from the Edge to the data center by delivering a range of high-performance, flexible solutions to maximize the potential of technologies such as 5G and IoT devices.
Driving improved performance from the Edge to the cloud
The move to 5G and IoT devices creates an explosion of data and analytics at the Edge. Lenovo is delivering flexible solutions that enable customers to adapt their infrastructure to take advantage of this new data revolution in concert with their existing environment.
To power that infrastructure, Lenovo is delivering new solutions that are optimized to deliver unique value in Microsoft Azure environments to deliver Edge to core to cloud innovation: the new Microsoft Azure Stack HCI-powered ThinkAgile MX1021 at the Edge for Azure HCI application deployment and the new ThinkSystem DM7100 high-performance NVMe flash storage with integrated Azure cloud tiering and storage.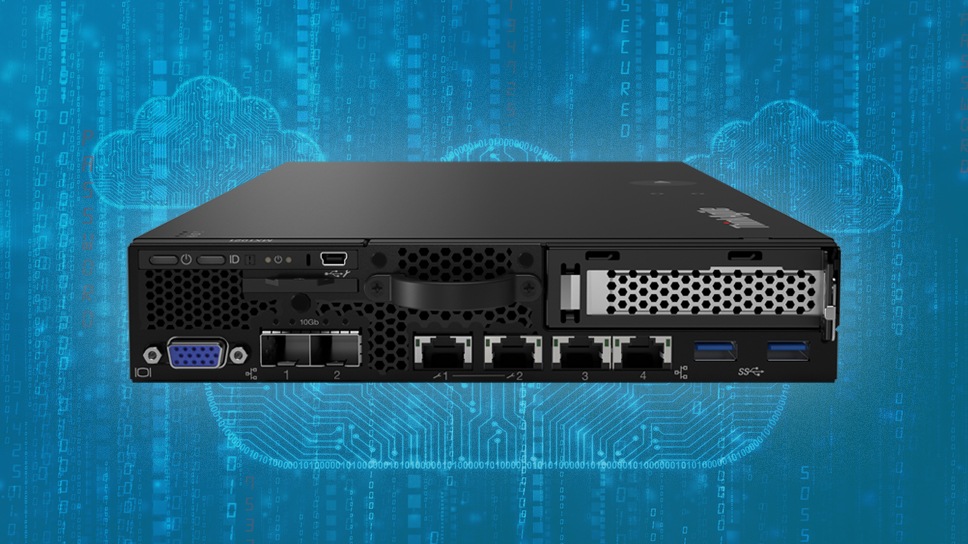 Best of the cloud at the Edge
ThinkAgile MX1021 is a 2-node Azure Stack HCI certified solution designed to virtualize legacy IT applications, providing the processing power, storage and ruggedness in a small form factor for ROBO/Edge scenarios for SMB/large enterprises.
Next era of enterprise class storage
Accelerate mission critical applications with NVMe and improve efficiencies while simplifying data management. ThinkSystem DM7100 series enables hybrid cloud capabilities to Microsoft Azure and other cloud solutions while retaining on-premise data performance, efficiency and security.