Lenovo Eco Pro 15.6" Backpack
Lenovo Eco Pro 15.6" Backpack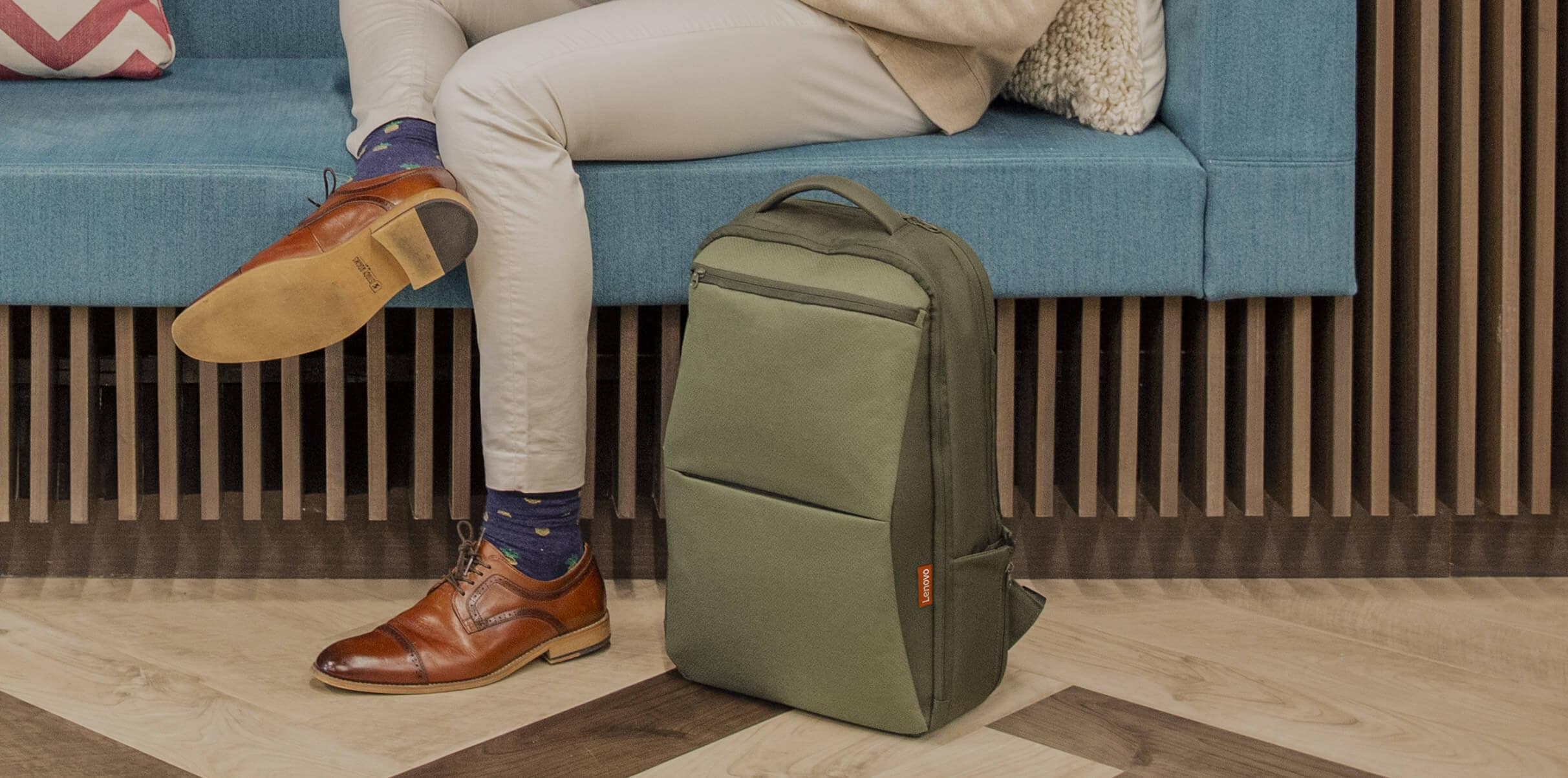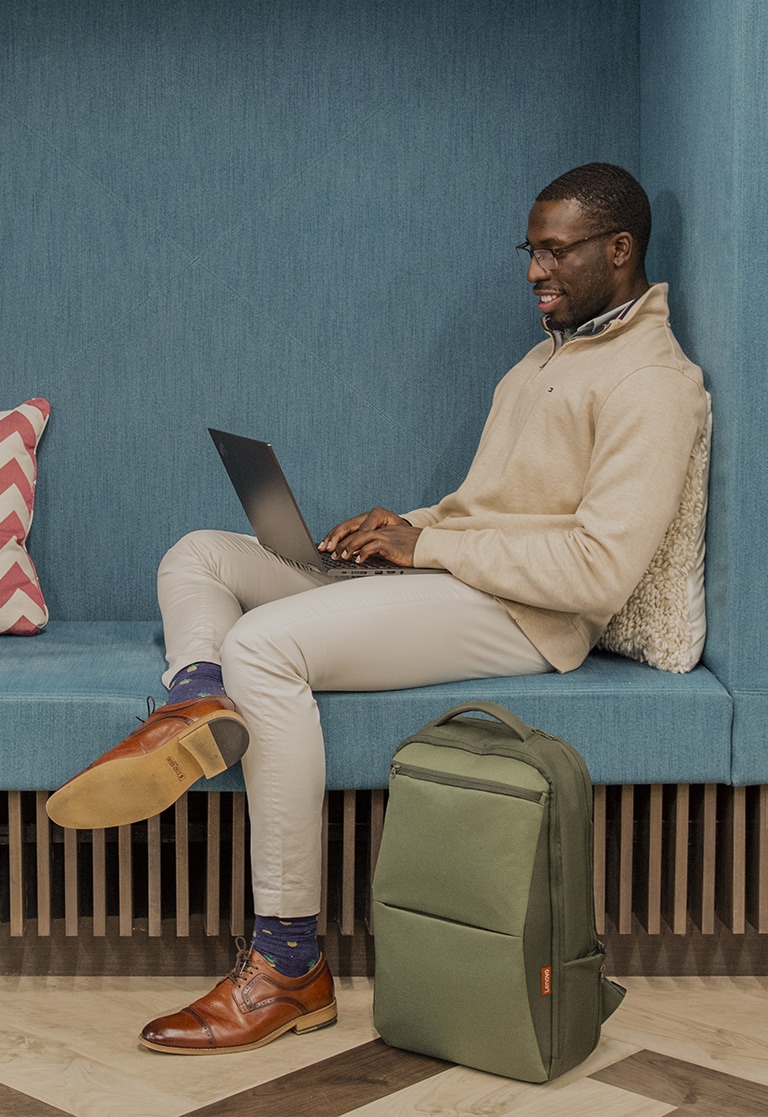 Lenovo Eco Pro 15.6" Backpack
Look good, feel good, do good.
-->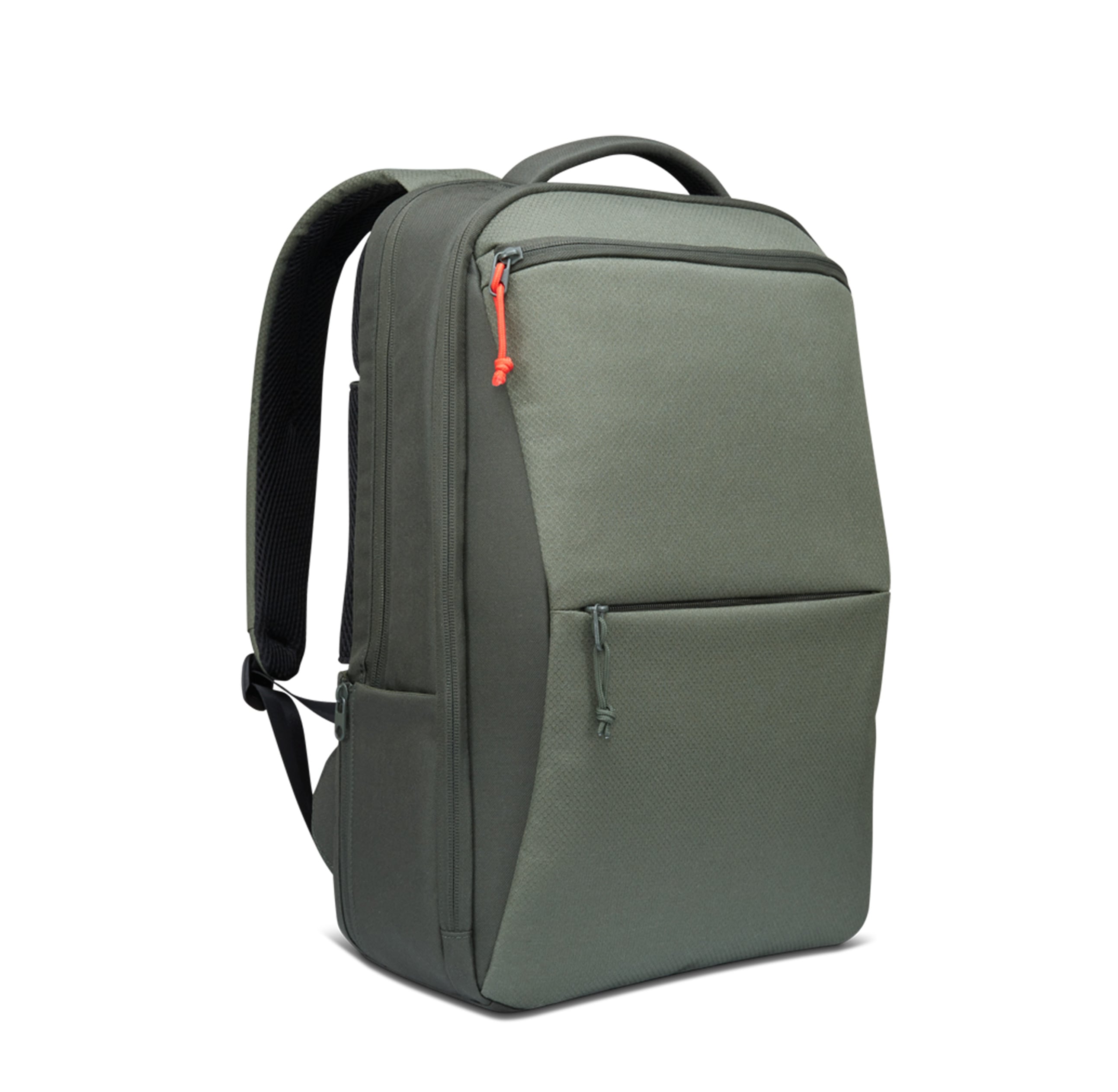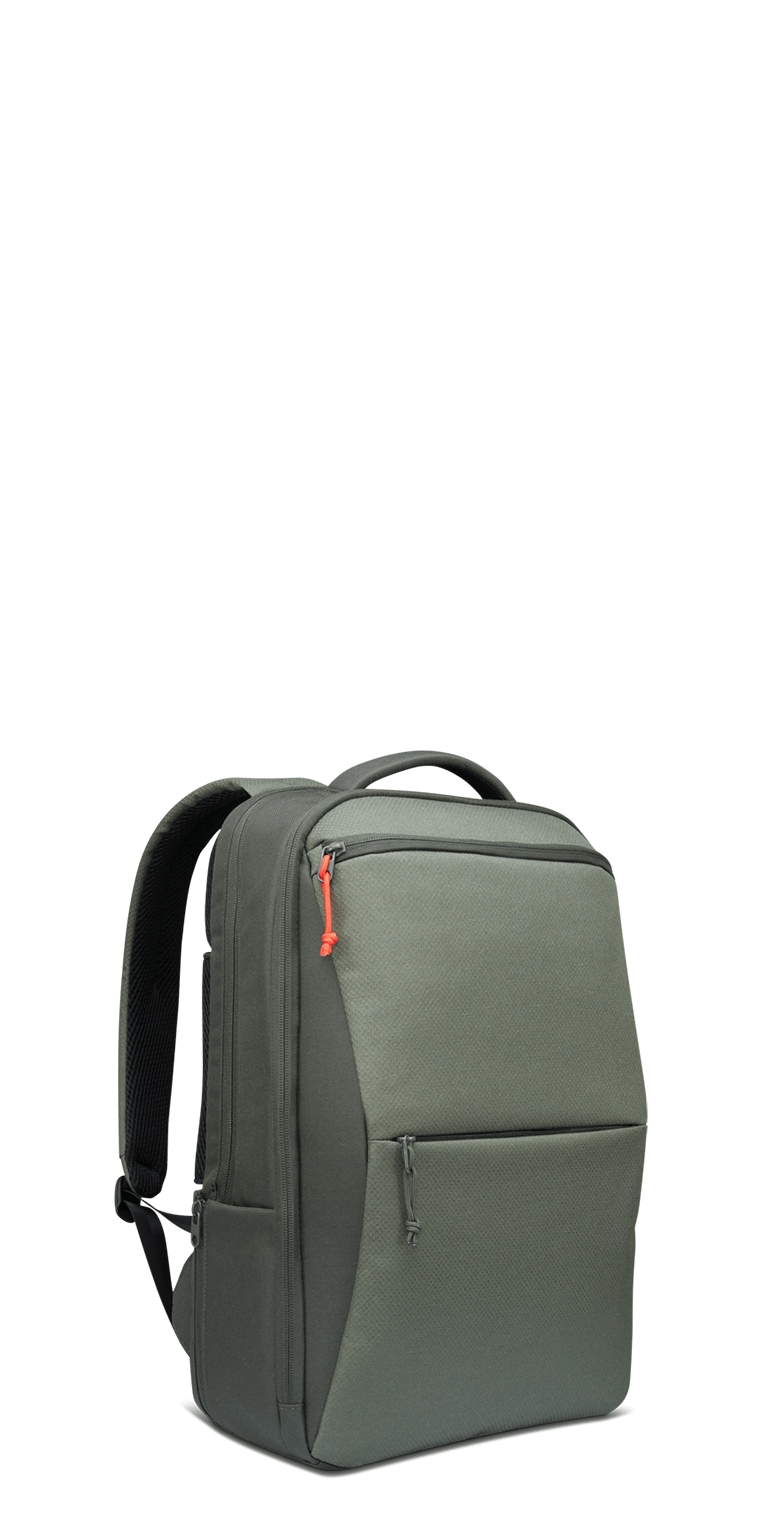 Every little thing counts
Introducing the Lenovo Eco Pro 15.6" Backpack. Designed in honor of Earth Day 2020, it's made almost entirely from recycled materials—the equivalent of 34 plastic water bottles. Being green has never looked or felt so good. Available for a limited time only.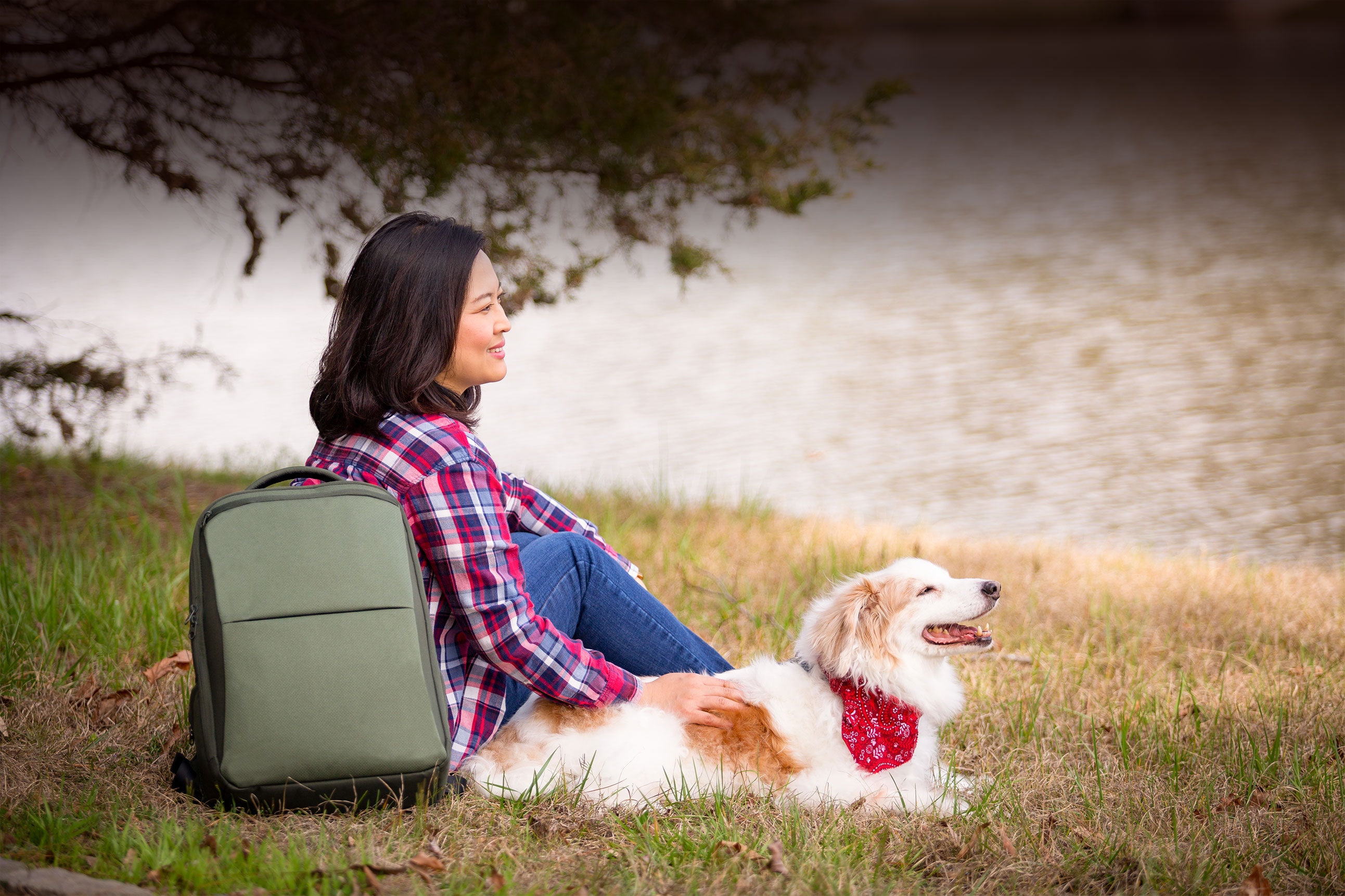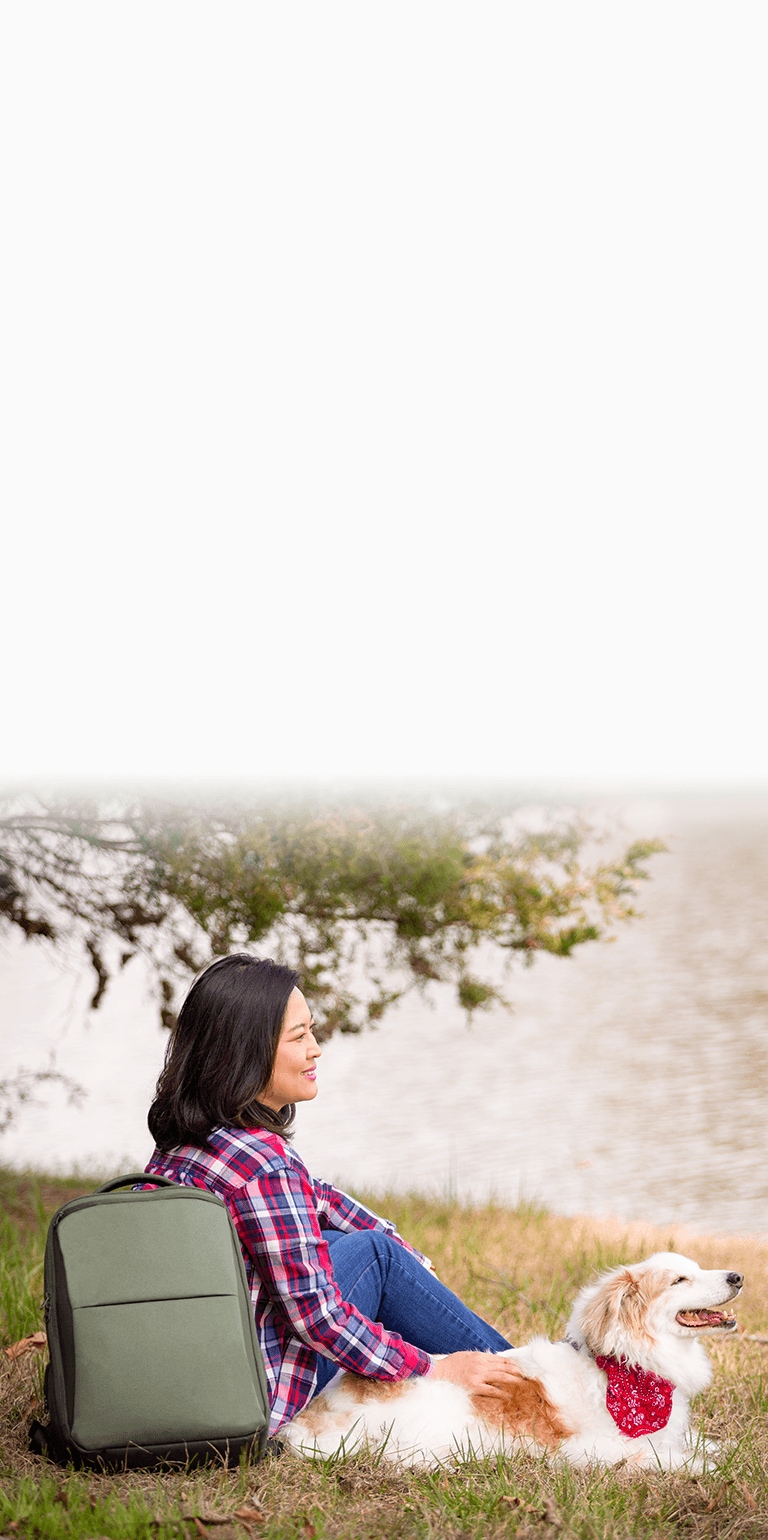 Moss green, the new black
Approximately 83% of the backpack is recycled from items that might otherwise have ended up in landfills and waterways. By taking steps to reduce such waste and pollution, we can all help our planet.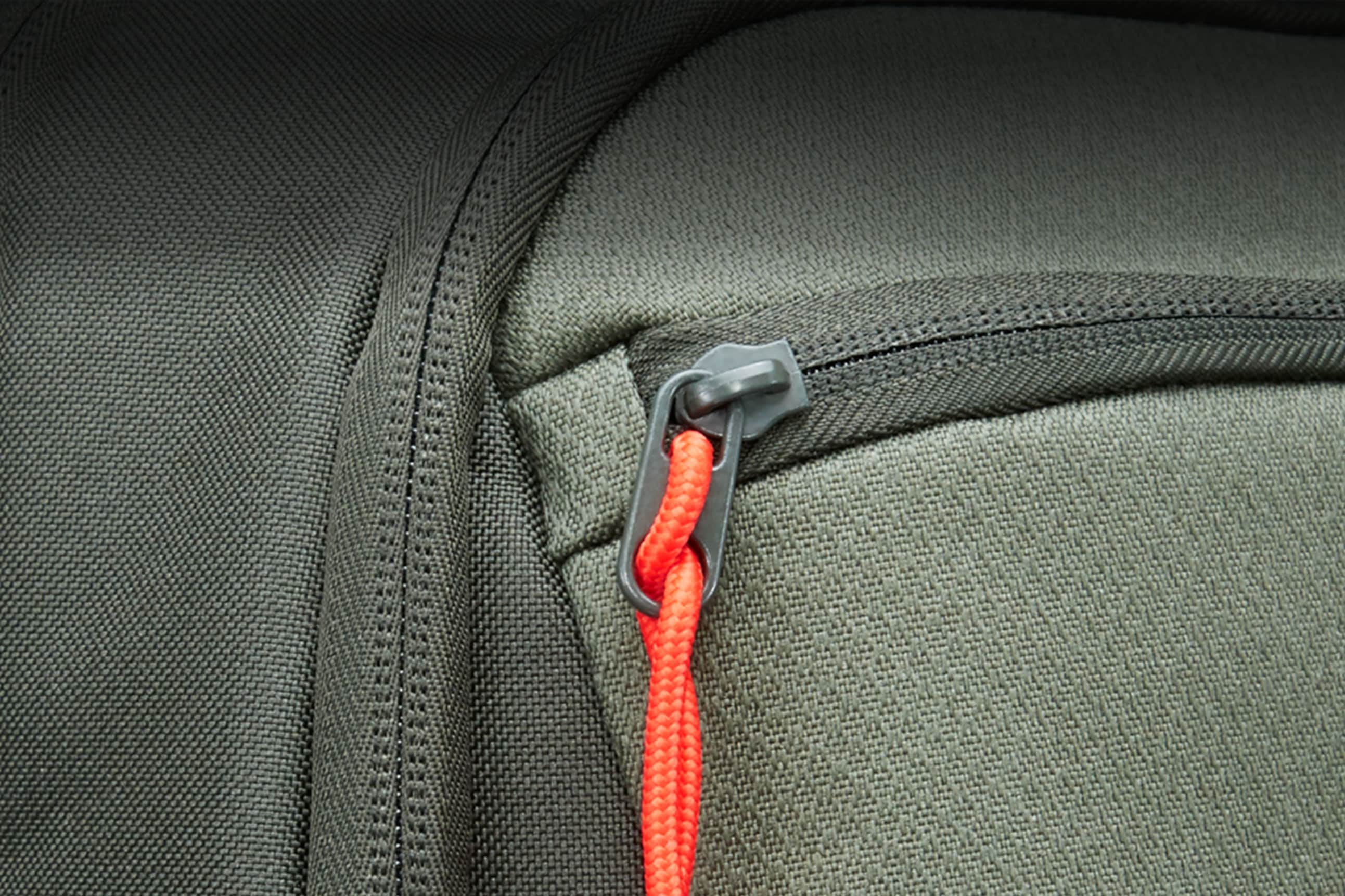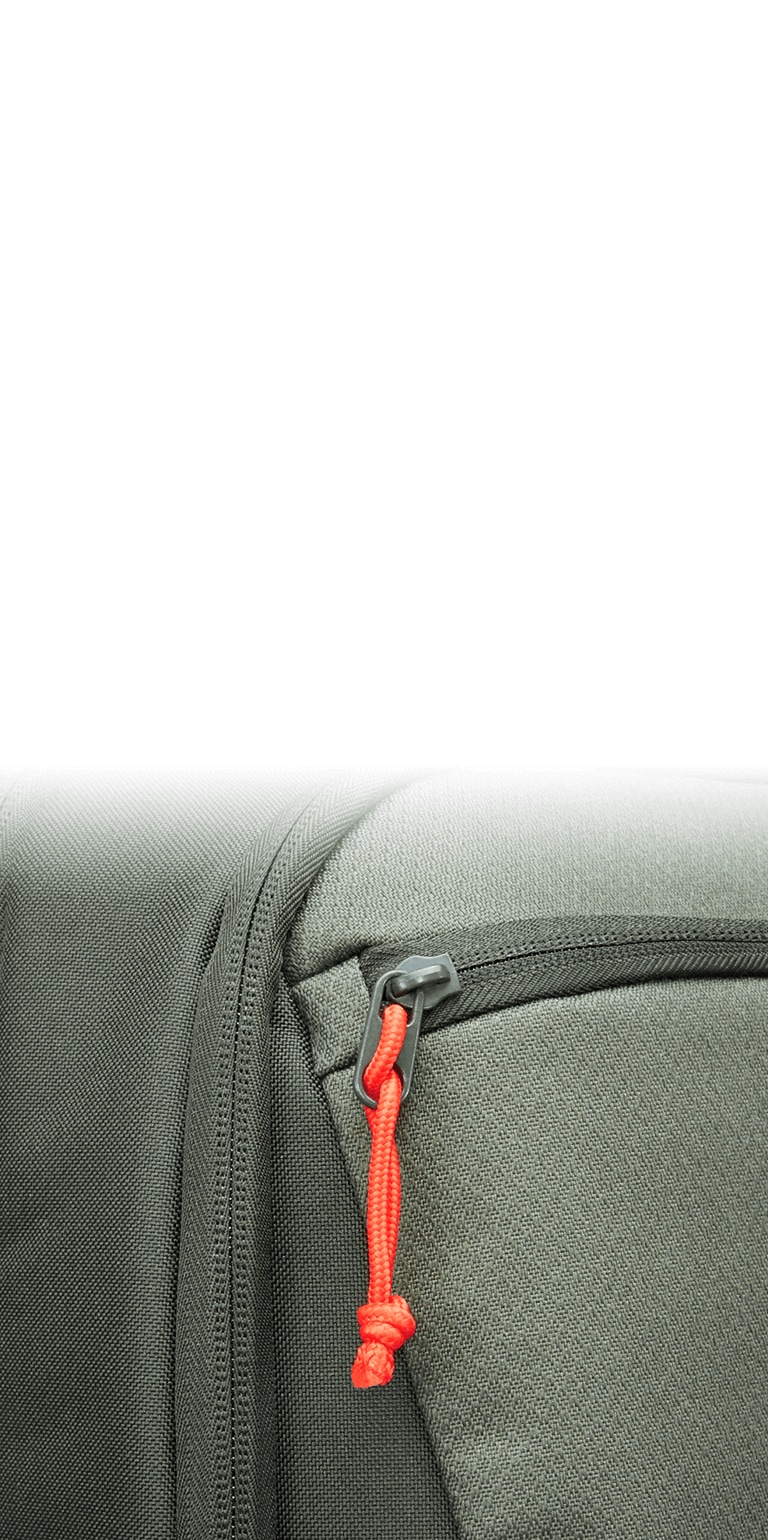 Where sustainability meets durability
We took the equivalent of 34 plastic water bottles and recycled them into pellets, which were melted and spun into yarn. This was then woven to form the pack's fabric, lining, and trim. The result is a stylish, durable backpack that can handle whatever the day brings.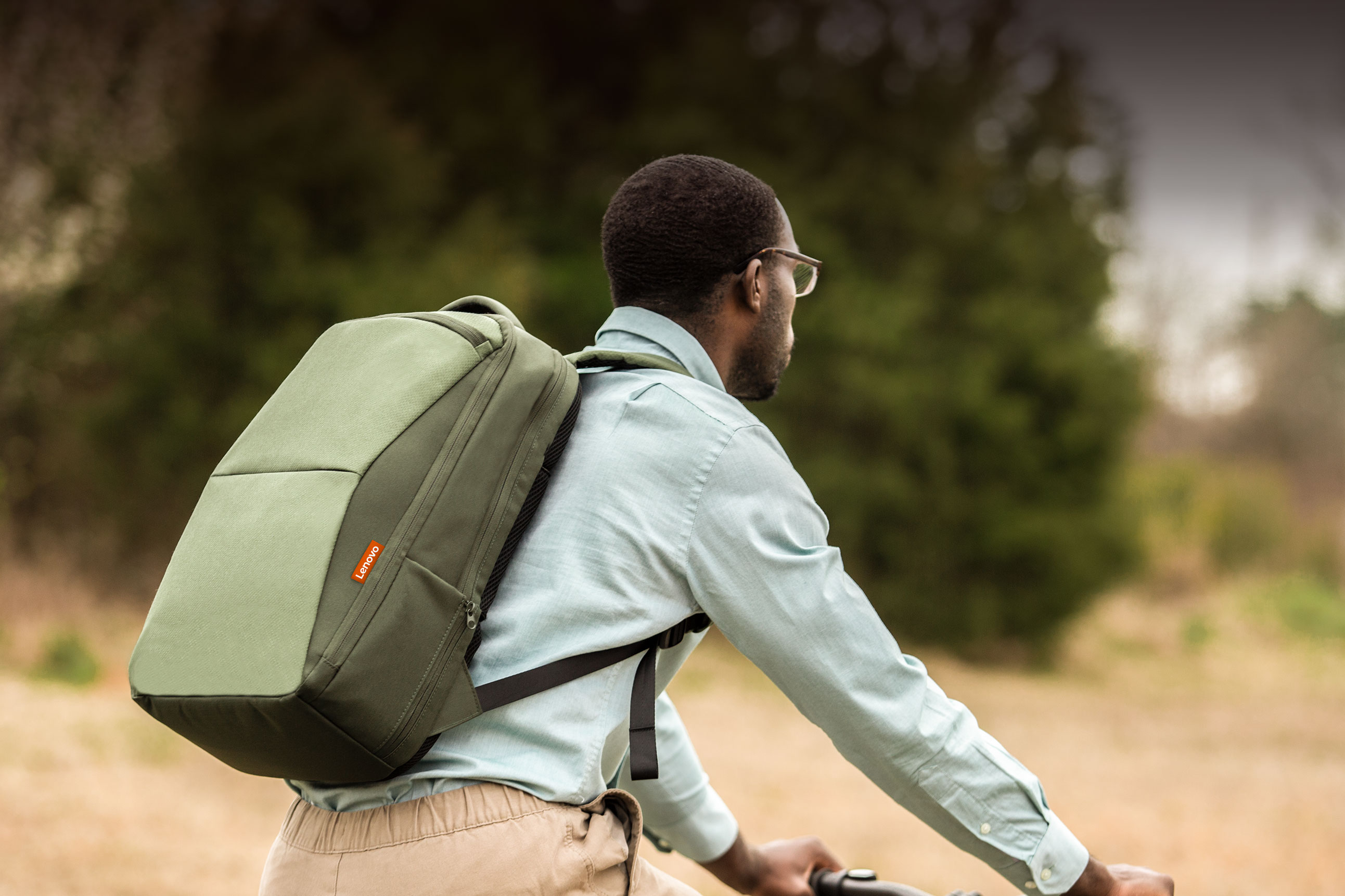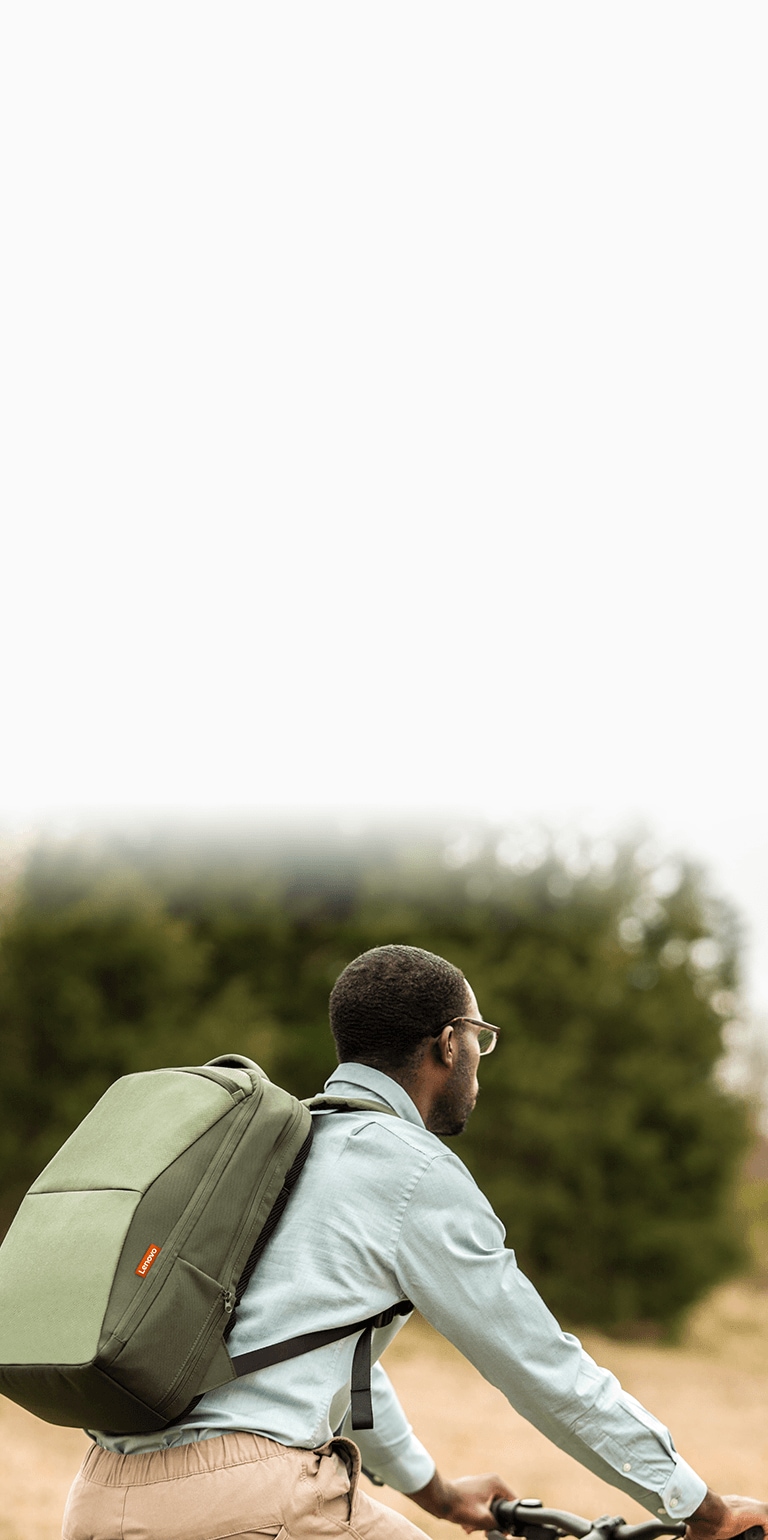 For those who live on the go
With its multi-purpose design, this very modern backpack is full of useful features. In addition to a dedicated soft-lined compartment for your laptop or tablet, it has easy-access areas and a hidden security pocket. It also has places for two water-bottles, a carry handle, and luggage strap.
Features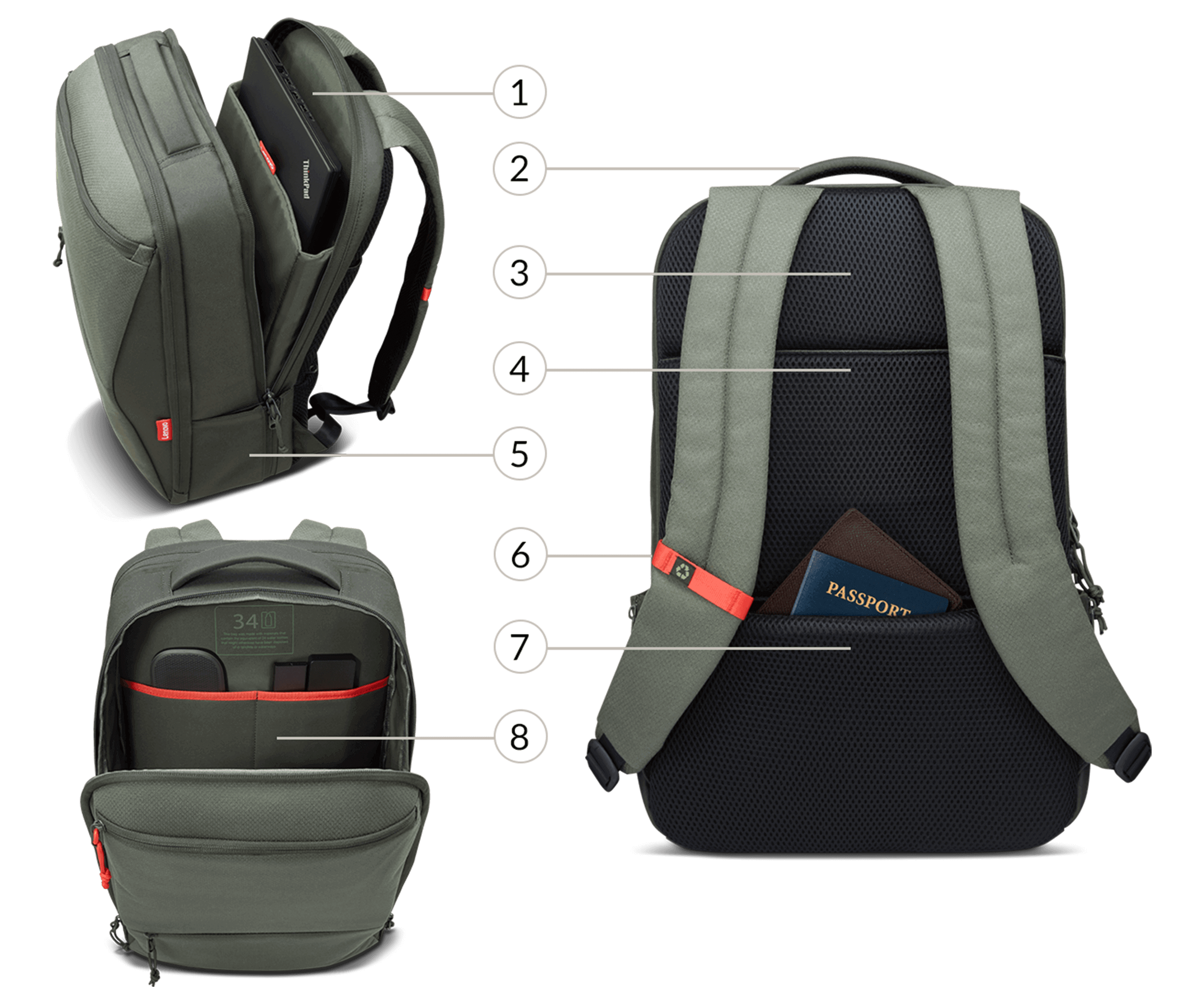 1. Protective compartment for your laptop or tablet
2. Helpful carry handle for heavier loads
3. Breathable mesh back panel for airflow
4. Handy trolley strap for rolling luggage
5. Water bottle storage/pocket
6. Convenient webbing strap for sunglasses
7. Hidden security pocket for personal small items
8. Large space & extra pockets for accessories
Same Day Shipping
Products ship within the same business day (excl. bank holidays and weekends) for orders which have been placed prior to 3pm ET and which are prepaid in full or payment approved. Limited quantities are available.

Software and accessories will be shipped separately and may have a different estimated ship date.